Skip to Content
Air Conditioning Installation & Replacement
Air Conditioner Installation and Replacement in Olympia, WA
Having your air conditioner go out in the middle of summer can lead to a muggy, uncomfortable home. Thankfully, you have friends in the industry with access to the industry's best A/C installation and replacement services. A+ Services works diligently to find the right air conditioning option to meet your cooling needs. We have been assisting those in the Olympia, WA area for more than 20 years. In this time, we have been able to research the most advanced air conditioner options as well as retain information on more traditional models to serve the community best. Contact our team of HVAC experts and stay cool all summer with a new A/C.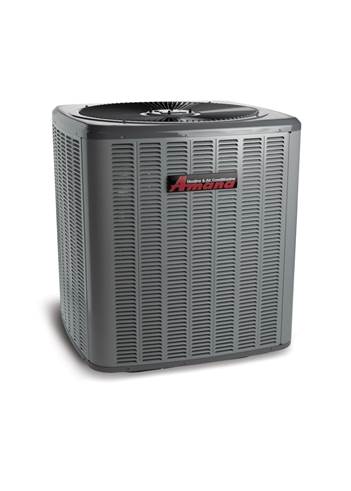 A/C Maintenance and Repair Services from the Pros
After a new A/C installation, you can also rely on us for high-quality air conditioner maintenance and repair services. Buying a new air conditioner should last you about 10-15 years when well maintained, and the professionals at A+ Services can ensure you get the most for your money. With our A/C maintenance services, our team comes out twice a year to inspect your unit in an attempt to catch small issues before they become larger ones. We also check on your current model's energy efficiency to make sure you are saving the most amount of money each month. Call today to schedule you're A/C inspection and get the cool air you need all summer!
Signs You Need an A/C Replacement
It's easy to decide you need a new air conditioner once your current one stops working, but wouldn't it be nice if you had a warning sign? If you pay close attention to its performance, your A/C unit will give you plenty of them. A+ Services is here to help you recognize them and when to give us a call! Once we arrive at your home and perform a thorough inspection, we can help you determine if your air conditioner should stay or go. Be on the lookout for these warning signs:
Age: As we said, well maintained air conditioners may last 10-15 years, so if your unit is getting up there in age, it may be time to consider replacing it. Improper maintenance and frequent repairs can severely shorten those years. Calling on A+ Services for an inspection can give you the head's up necessary to prevent A/C installation and replacement services from becoming an emergency. Be as prepared as possible by having us check in on your current unit and give yourself enough time to save money for your next cooling model.
Many Costly Repairs: If you need to call on a team to offer repairs on your current A/C unit, they may be stringing you along to get more money out of you. When your air conditioner needs servicing more than twice a year, it may be time to consider replacing it to help save you money in the long run. Constant repairs is also a sign of inefficiency, which costs more money each month. Purchasing a new A/C unit may seem like a large expense upfront, but once installed, it will start to pay itself off quickly.
Struggles to Work: Have you or your family begun to notice the air conditioner not keeping up with the demands of summer? Does the air from your vents stay lukewarm no matter how low you set the thermometer? Consider calling A+ Services today. We will send out a specialist to inspect the unit and help determine if you need a replacement to get the cold air you required to stay comfortable all year long. This is also another sign of inefficiency from your system, and prolonging your A/C installation, and replacement will only end up costing you more money the longer you wait.
Slowly Rising Bills: Make sure you are paying attention to your energy bills each month. If you start to notice a slight climb in the amount throughout the year, then you know to give us a call. We can find the issue causing the inefficiency to determine if we can repair it.  If we cannot, then our expert team of technicians can assist you with the installation of a new A/C system. Getting a new A/C system will help you not only stay cool but also start save money as soon as we install it, and you'll begin to notice those bills go back down again in no time!!
Should You Replace or Repair Your Air Conditioner?
For more than two decades, we have been offering repairs on every make and model of air conditioners in the greater Olympia area including Thurston County, Pierce County, Lewis County, & Mason County. With this experience and knowledge, we can help you determine if you need minor services or if it's time to consider replacing the whole unit. These small repairs can help give your system a little longer life while you prepare to purchase your brand-new A/C. A+ Services is upfront about our pricing and will highly suggest when you should be making the switch instead of relying on cheaper repairs. You should also take note that when the repair is more than half the cost of a replacement unit, you should opt into the newer model.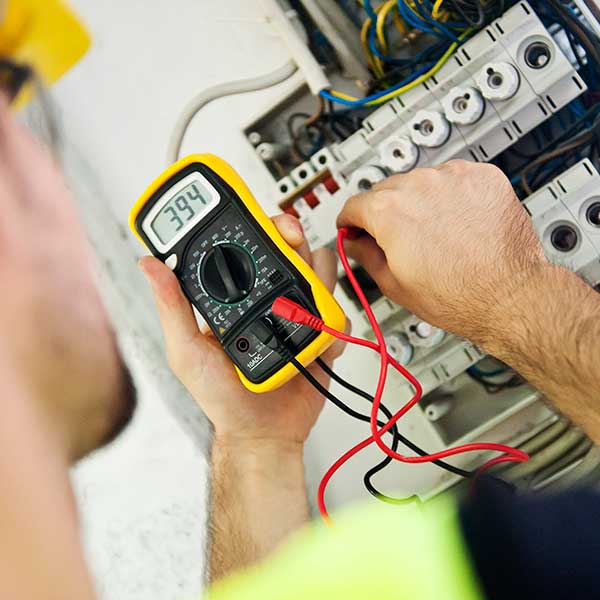 Why Energy Efficiency Matters When Replacing Your A/C
Getting a new air conditioner brings so many benefits to your home and those who dwell under your roof. Staying cool in the summer helps everybody maintain a great attitude. Once you start to get those lowered monthly bills, you'll have even more reasons to be in a better mood! Energy efficiency simply means doing the same task but requiring less energy to do so. Your new air conditioner should be able to keep your home nice and cold, and your energy bill should be lower than usual. We have tests we can run on the device to help find your actual efficiency ratio, but you can also find it on the packaging while shopping. Not only will your new A/C installation and replacement help those in your home stay comfortable, but getting a more modern, more energy-efficient model reduces greenhouse gas emissions and the demand for energy imports. Without realizing it, you are taking significant steps to help the environment!
A/C Installation Steps from A+ Services
Thanks to our many years of training, we have developed a very efficient workflow to get your old air conditioner uninstalled and removed, then quickly help with the new A/C installation. We will begin by properly getting rid of the old unit while ensuring the fluids are disposed of in the appropriate manner. Then, we will bring in your brand-new unit, connect the hoses, and ensure it fits your current ductwork system. If there are adjustments needed, our team can handle it. It won't be outsourced, leaving you without a working air conditioner for longer than necessary. Finally, we will perform a test run to ensure everything works, and there are no issues with connections or airflow. If you purchased a new thermostat, count on our team to show you the ropes and give you confidence in running your air conditioner
Reach Out the A+ Services Team Today!
Our team of HVAC experts are here to answer any questions you have about our A/C installation and replacement service. In addition to air conditioning services, we can also help with other home services such as heating, plumbing, electric, septic, and more to help your home be the best version of itself. The A+ Services team is equipped to help you 24/7 with emergency services as well. We understand these issues don't happen in accordance with your personal schedule and will often occur at the most inappropriate times. Give us a call at (360) 491-1400, and we will send out our team day or night. After performing our professional inspection, we swiftly develop a plan to get your systems up and running to ensure your comfort. Our customers are happy customer and have trusted us for more than 20 years. Contact our local HVAC professionals today at (360) 491-1400 to request same day or next day services.
We provide all manner of air conditioning services for Olympia, Thurston County, Pierce County, Lewis County, & Mason County, Washington.