Skip to Content
Home Heating Repairs In The Puget Sound Area
When the temperatures outside begins to drop, you want the peace of mind that your home's interior will remain warm and cozy. A+ Services can ensure that is the case all winter long for homeowners in Olympia, WA and the entire Puget Sound area. We are your local heating repair specialists, and we will be sure that your heating unit can combat the cold. Our team is committed to keeping our customers' homes comfortable. We have more than 25 years' worth of experience in the home services industry, and our professionals are adept at performing heating repairs quickly and efficiently. Whether you need minor maintenance to prepare for a cold spell or emergency heating repairs in the dead of winter, we are up to the task. Call us today to learn more about how we can help you.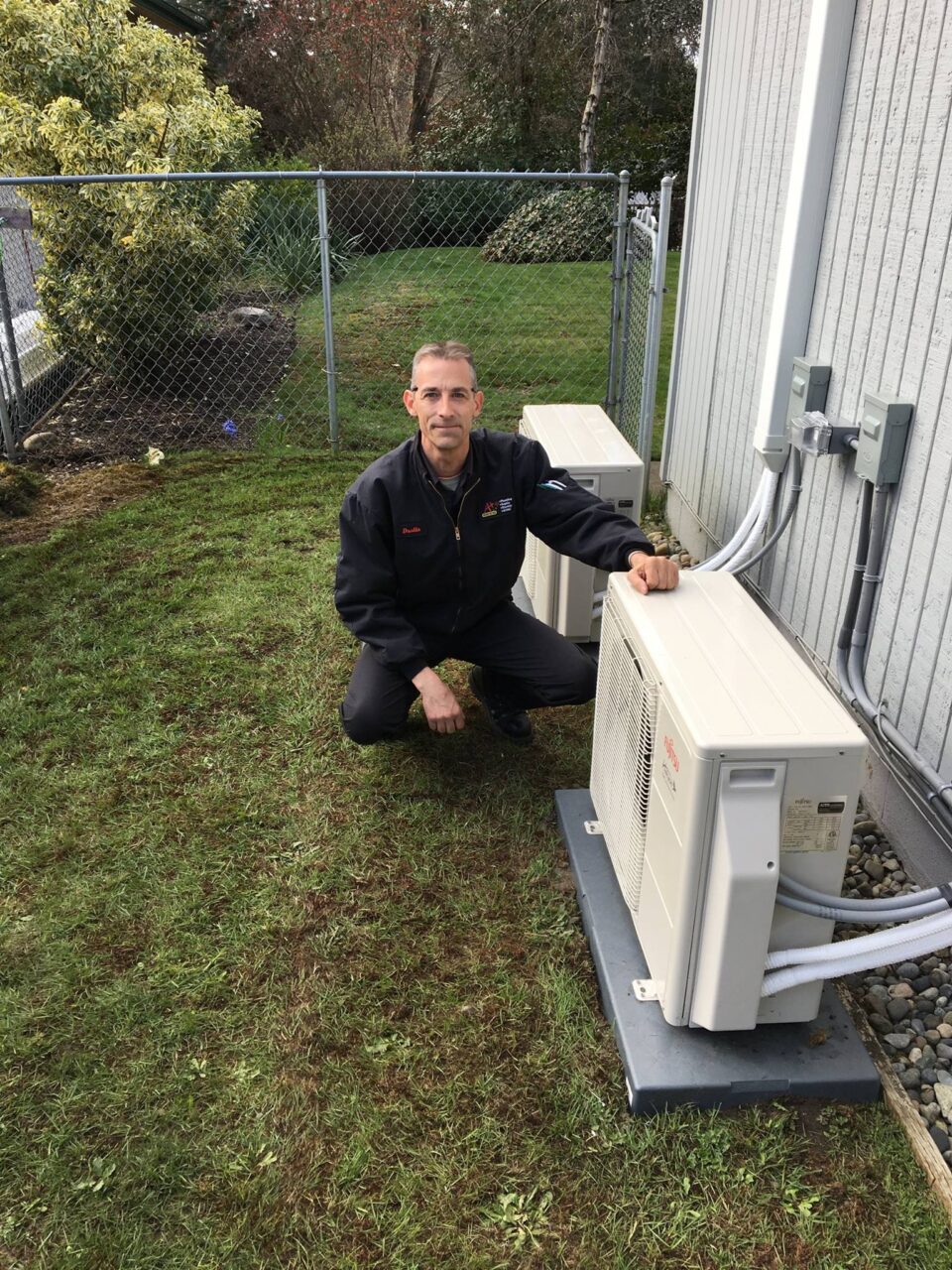 Our HVAC Team Specializes in Heating Repair Services
A+ Services has a wealth of experience working with all kinds of different HVAC systems. Our technicians can quickly identify any problems with your heating unit and suggest solutions that will restore warmth and comfort to your home. Some heating repairs are minor and can be completed with a few small tweaks. Others may require replacement parts or more thorough adjustments. Common problems that we can address include:
Cracked heat exchanger
Frayed blower belt
Faulty electric ignition or pilot
Malfunctioning thermostat
Frequent cycling
Blower issues
Signs You May Needing Heating Repairs
It is crucial to maintain your furnace or other heating system to avoid costly repairs. Any time we can make a minor adjustment to increase your unit's efficiency, we increase the likelihood that your system will work throughout the cold season. That is why it is important to recognize subtle issues with your HVAC system. Of course, you will know there is a problem if there is no warm air coming from your vents. But there are other signs you may need home heating repairs. Call A+ Services for help if you notice any of the following:
Unusual Sounds – Noises from your heating system such as banging, thumping, squeaking, or whistling are indications that something is not working correctly.
Foul Aromas – There should not be any smells coming from your HVAC system. If you notice a strange smell from your vents, call us right away.
Dusty Air Ducts – Problems with your blower could result in dust accumulation in your air ducts or on the grates.
Benefits of Our Heating and AC Repair Services
The most important benefit of heating and AC repairs from A+ Services is the assurance that your home will be comfortable regardless of the weather outside. But that is not the only perk. Other advantages associated with our home heating repairs include:
HVAC System Longevity – Most HVAC systems last for 10 to 15 years. With proper maintenance and repairs, we can extend the lifespan of your unit.
Energy Savings – By making sure your heating system operates as efficiently as possible, we can save you money in utility expenses.
Improved Safety – Some issues with HVAC systems may put your family at risk. Our technicians can detect gas leaks and wiring issues that could present fire hazards.
Energy Bills are Decreasing – If your energy bills increase despite no changes in your habits, there is likely something causing your heating system to work harder than it should.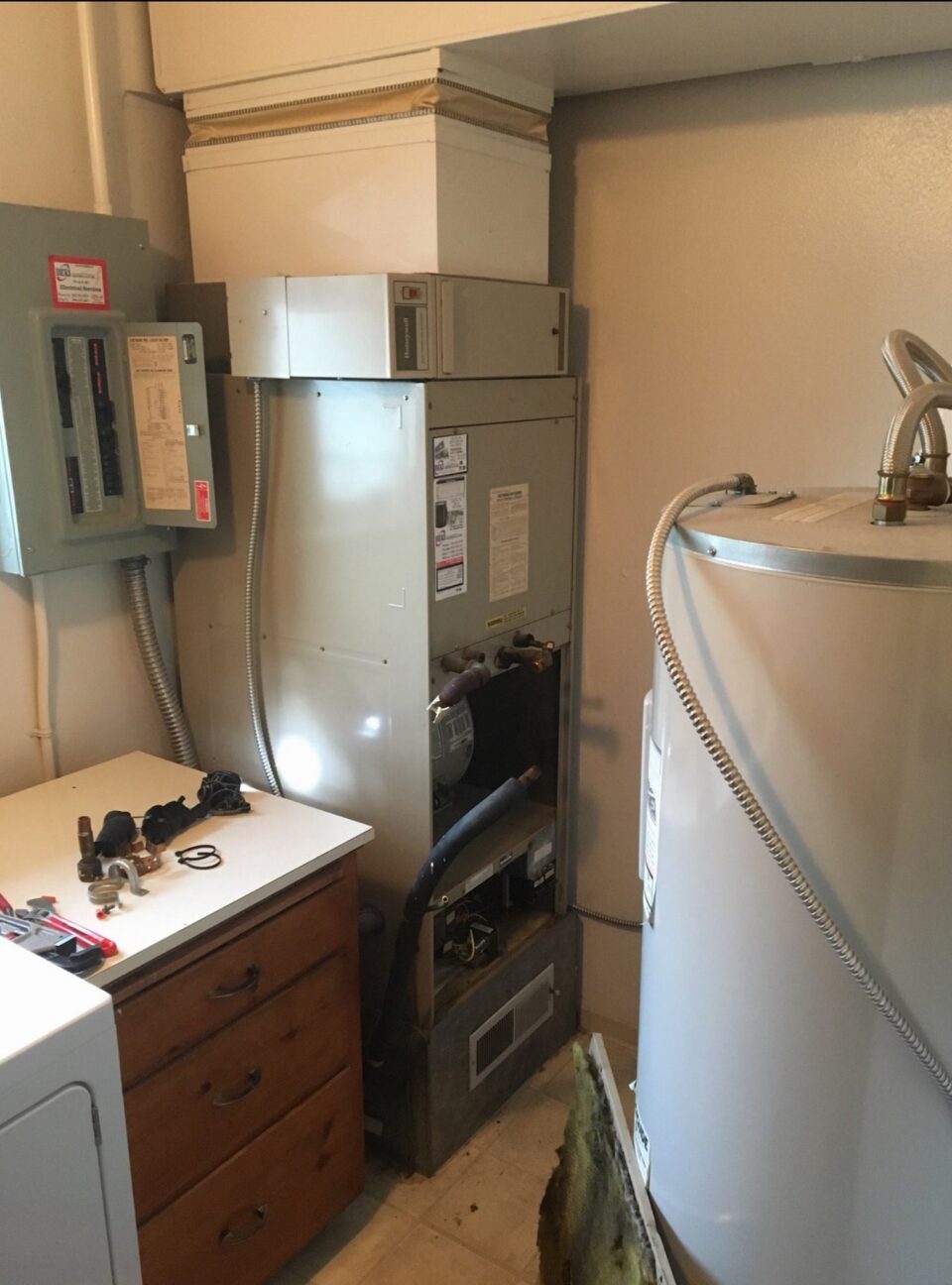 We Offer Emergency Heating Repairs
A+ Services strives to be there for you in your time of need. Unfortunately, heating system issues often arise at the most inopportune moments. For these instances, we have a team standing by to help you at all hours. We provide emergency heating repairs in the Puget Sound area to ensure our customers are never without warmth for long. If your system malfunctions in the middle of the night, give us a call. We will send technicians to you right away so that we can begin the process of restoring order to your home.
Why You Should Choose A+ Services
There is no better team to trust for your heating repairs than A+ Services. We have been assisting homeowners and businesses for more than 25 years. Our technicians have the training and expertise to quickly remedy any issues with your HVAC system. We have an A+ rating with the Better Business Bureau, so you can rest assured you will get the service you deserve. All of our pricing is upfront and transparent, ensuring you know what to expect before we begin. Whether you need routine or emergency repairs, A+ Services is the team to call.
Contact A+ Services for Heating Repairs Today
You deserve to be comfortable in your home at all times. But a malfunctioning heating system can prevent that from being the case. If something goes wrong with your HVAC unit, A+ Services can help. We provide exceptional heating repair services in Olympia, WA and throughout the surrounding area. Contact us today to schedule heating system repairs or a heating system inspection.
We provide heating services in Puget Sound across Olympia, Thurston County, Pierce County, Lewis County, & Mason County, Washington. Contact our local HVAC technicians today at (360) 491-1400 to request same day or next day services.