Skip to Content
We Provide Your Heating in Olympia, WA
A+ Services will supply your home with heating during the colder months with maximum efficiency ductless heat pumps in Olympia, WA. We understand that staying warm during fall and winter is only a part of what satisfies you with your systems. You also what the most efficiency and affordability when you turn on your heating.
It's for these reasons that our team of HVAC specialists is right for you. We comprise seasoned professionals with the knowledge necessary to guide you towards the right system for your needs. If your unit needs a minor repair or major overhaul, our team is available round the clock to assess the issue and plan action to remedy the situation. We've spent over 25 years in the industry, and we're ready to help find the perfect heating solution for you.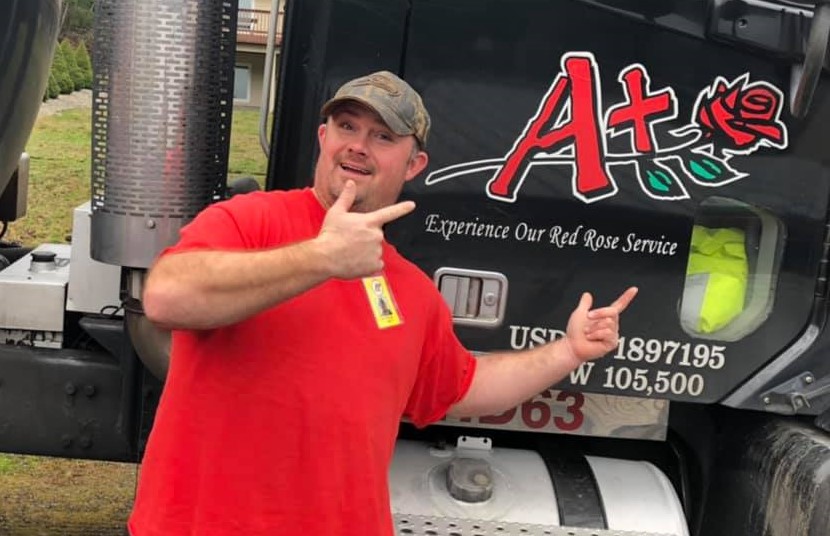 Which Ductless Heat Pump Should I Get?
You should consider a few factors if you want to make the switch to a new system. You'll want to consider how much space you have in your home, for starters. The height of your ceilings and your window's size will play a vital role in ensuring a smooth installation. You'll also want to think about the rooms you wish your unit (or units) to be stored. Though ductless systems take up little space, they may influence your rooms' appearance.
Certain systems are made for specific kinds of spaces. They are as follows:
Single-Zone System: As the name implies, single-zone systems provide heat and air from one centralized source. Single-zone systems will work well for tiny one-to-two-story homes or homes with an open floor plan.
Multi-Zone System: The multi-zone system covers much more ground than a single zone system. Multi-zone systems work best for large homes, buildings, or homes with closed-off spaces.
What is A Ductless Heat Pump?
A ductless heat pump is a more efficient and environmentally friendly way to heat your home. Though the technology used for this type of heat system has been used for years, ductless pumps have risen in popularity in recent times.
As indicated by the name, this heating system is duct-free, and it can also function as an air conditioner.
How does it work? Unlike traditional heating systems, ductless pumps transfer heat through evaporating and condensing processes from one area to another. The sharing of warm air from one place to the next ensures adequate heating while using less energy.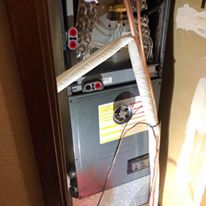 The Benefits of a Ductless Heat Pump
Ductless systems have seen a surge in interest from homeowners in recent years. Homeowners have taken note of the many benefits that ductless systems provide over traditional systems. If you want to improve the efficiency of your heating and cooling, or you want a simple set-up that is easily manageable, then we encourage you to make the switch to a ductless heat system.
Homeowners love their ductless systems for the following reasons:
Heating and Cooling: Among the most significant complaints homeowners have about their heating and cooling is relying on multiple systems for their needs, causing many inefficiencies in the process. Ductless pumps function as a heating and cooling system by simply reversing flow. You can operate your heating and air from one source by switching to a ductless system.
Simple Installation: Ductless systems are also known as split or mini-split systems because they are made of two system units: one unit goes outdoors while the other stays indoors—that's it. Ductless systems take up much less space than traditional systems, and their squat size ensures that our specialists can install your units quickly and conveniently.
Energy Efficiency: Mini-split systems and split-ductless systems allow you the most control over your heating and cooling. Multiple indoor units can be applied to one outdoor unit, and you can adjust each indoor unit to different settings. This means you can turn up the heat in one room while keeping the temperature low in another room. The settings allow you to save your energy—and monthly costs.
Environment-Safe: Ductless systems are much more environmentally friendly than traditional systems. Split systems are free from operating on gas and fossil fuels. Their compact size cuts down on the number of materials needed to manufacture them. Their energy efficiency significantly cuts down on their usage. If you want to reduce your carbon footprint, a split system may be right for you.
Long-Lasting Quality: Split systems can last up to 20 years due to the latest advances in HVAC technology. Since mini-split systems are compact, they are easy for repair and maintenance professionals to access. Further, manufacturers usually provide a warranty lasting from five to 10 years, allowing you to replace necessary components if needed. You can expect your system to make you and your family comfortable for years to come.
   Contact Us Today to Receive an Estimate
Switching your systems over to a ductless pump will make a significant improvement to your home. You'll enjoy the enhanced efficiency, monthly cost reduction, and how little space your new system takes up in your home. We'll come by to assess your home during your estimation. Our specialist will take the proper measurements for a smooth installation and determine how much the overall process will cost. You can trust us to evaluate your home and provide an honest estimation. We'll strive to offer you the best deal possible for your installation.