Skip to Content
Air Scrubbers Can Improve A Home's Indoor Air Quality
Indoor air quality is more important than ever to our health and well-being. Unfortunately, indoor air is often polluted with contaminants and pathogens such as mold, dust, mites, dander, and more. A+ Services offers the ideal solutions through our innovative air scrubber devices. Also called "Negative Air Installations," air scrubbers are scientifically proven to remove more than 99.9% of harmful contaminants within your home without the use of irritating chemicals or solutions. These advanced devices blend seamlessly with your existing HVAC systems and provide the cleanest levels of interior air quality you can achieve. Call A+ Services today for more information or to schedule an installation in the Puget Sound area including Thurston County, Pierce County, Lewis County, and Mason County, WA.
What Is an Air Scrubber?
Air scrubbers are advanced air filtration and purification devices, which use proprietary light waves and a specialized catalytic process to clean your interior air and surfaces. Once installed in your existing air conditioning systems and ductwork, air scrubbers force all contaminants to pass through a titanium dioxide-coated honeycomb matrix. From there, these pathogens must cross through a focused UV germicidal light. This light disrupts and scrambles the DNA of the pollutants, effectively killing them. The system also transforms any remaining contaminants into powerful oxidizers and releases them back into the air and onto interior surfaces. Their negative ions attract positive ions of other contaminants, changing them at the molecular level. This process eliminates harmful air pollutants such as odors from pets, household products, smoke, and more.
The Advantages of Air Scrubbers
Air scrubbers are used for both homes and businesses. They are praised highly for their ease of use, low maintenance, and effectiveness in killing almost all contaminants. Air scrubbers help people with allergies, asthma, and respiratory issues breathe easier inside. But aside from the superior surface and operational benefits, home and business owners opt to install air scrubbers for other reasons as well:
Versatility: Air scrubbers require no additional ductwork for full installation. Mold remediation companies, renovation contractors, and other professionals regularly use these devices to dramatically improve overall air quality. Air scrubbers were even used to purify the air after the 9/11 attacks to save lives.
Air & Surface Treatment: Air scrubbers kill almost 100% of all airborne pathogens and contaminants, such as gases, vapors, Volatile Organic Compounds (VOCs), and offensive odors. But they also completely clean surfaces as well! When transformed into oxidizers, the treated air particles land on countertops, bathrooms, kitchen surfaces, and doorknobs and continue their cleansing work.
Improved HVAC Performance: Installing scrubbers helps to extend the life of your HVAC system from the inside. Dirt, dust, and debris are trapped before they can enter your HVAC filter and allows your system to run at peak performance. Contaminants are caught and transformed before they can damage the coils and blower that keep your HVAC running.   
Our Broad Range of Superior Air Scrubber Products
A+ Services has an American made air scrubber to match your indoor air quality needs. Our Good, Better, and Best options give you the advanced air purification power you need to breathe easy and customize your indoor air quality to a level that's right for you. Take some time to learn more about all of our options, then contact us to schedule fast, easy installation service: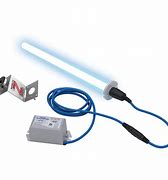 A Good Air Scrubber Option:
Our Good option is the complete, simplified choice in UV light kits for all residential, indoor applications. Just connect the equipment to a power source (18-227 VAC low and high-voltage) and install where needed. The germicidal UV light system has proven to inhibit mold growth in A/C systems, save energy and maintenance costs, and reduce airborne germs significantly.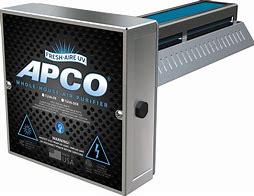 A Better Air Scrubber Option:
A+ Service's Better option mounts effortlessly to your existing duct system and puts its advanced absorptive photo-catalytic oxidation (APCO) monolithic cell to work. This system absorbs most air contaminants and VOCs, such as formaldehyde or toluene, and breaks them down to harmless water vapor and carbon dioxide. Plus, our Better option has a built-in UV-C lamp that disinfects airborne pathogens and biological agents.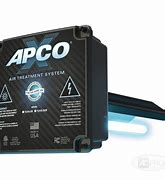 The Best Air Scrubber Option:
Our Best air purification option picks up all three major indoor contaminants - particulates, biological, and chemical agents. Working continuously in conjunction with your central air system, our air purifier energizes self-cleaning EverCarbon cells with UVC light. These cells work to attract and eliminate odors and VOCs and sterilize mold, bacteria, and viruses so they cannot reproduce.
Air Scrubbers vs. Air Purifiers
Both air scrubbers and air purifiers use the science of ions and atoms to destroy pathogens in the air. Both are incredibly effective at cleaning your interior air and preserving your health and safety. However, for the touchless clean you are really after, the advantage goes to air scrubbers. Air scrubbers require little to no maintenance and do not need to replace any expensive parts or components. They also use their negatively charged ions to destroy contaminants on surfaces and in the air. Air purifiers have no such surface capabilities.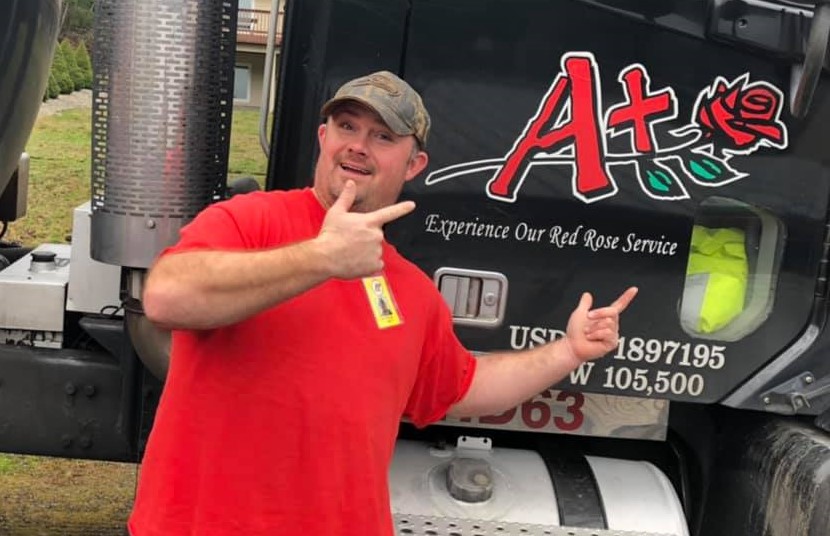 Contact A+ Services to Get Your Air Scrubber
Air scrubbers can improve your indoor air quality and enhance the health and safety of your family, loved ones, guests, and employees. A+ Services can be at your home or business when you need us to install one of these innovative devices and give you the fresh, pollutant-free air you want for life. Call us today for your personalized installation estimate.
We provide indoor air quality services across Olympia, Thurston County, Pierce County, Lewis County, & Mason County, Washington. Contact our local professionals today at (360) 491-1400 to request same day or next day services.