Skip to Content
Let Our Electrical Pros Rewire Your Home in Puget Sound
A+ Services has ample electrical experience helping homes and businesses keep their lights on with safe, dependable power. If you own an older home in Olympia, WA or the Puget Sound area, a whole-home rewire might be necessary to keep it up to code and prevent unnecessary hazards. Our licensed, bonded, and insured technicians have extensive training in rewiring old houses, including replacing the circuit breakers, outlets, and other components. With today's typically higher energy demands at home, you need an electrical system capable of handling your Wi-Fi devices, laptops, televisions, lighting, and appliances. Outdated and faulty wiring is more than inconvenient. It poses a serious threat to your property and safety. We can carefully open up your walls to run new wires and connect fixtures, outlets, and switches.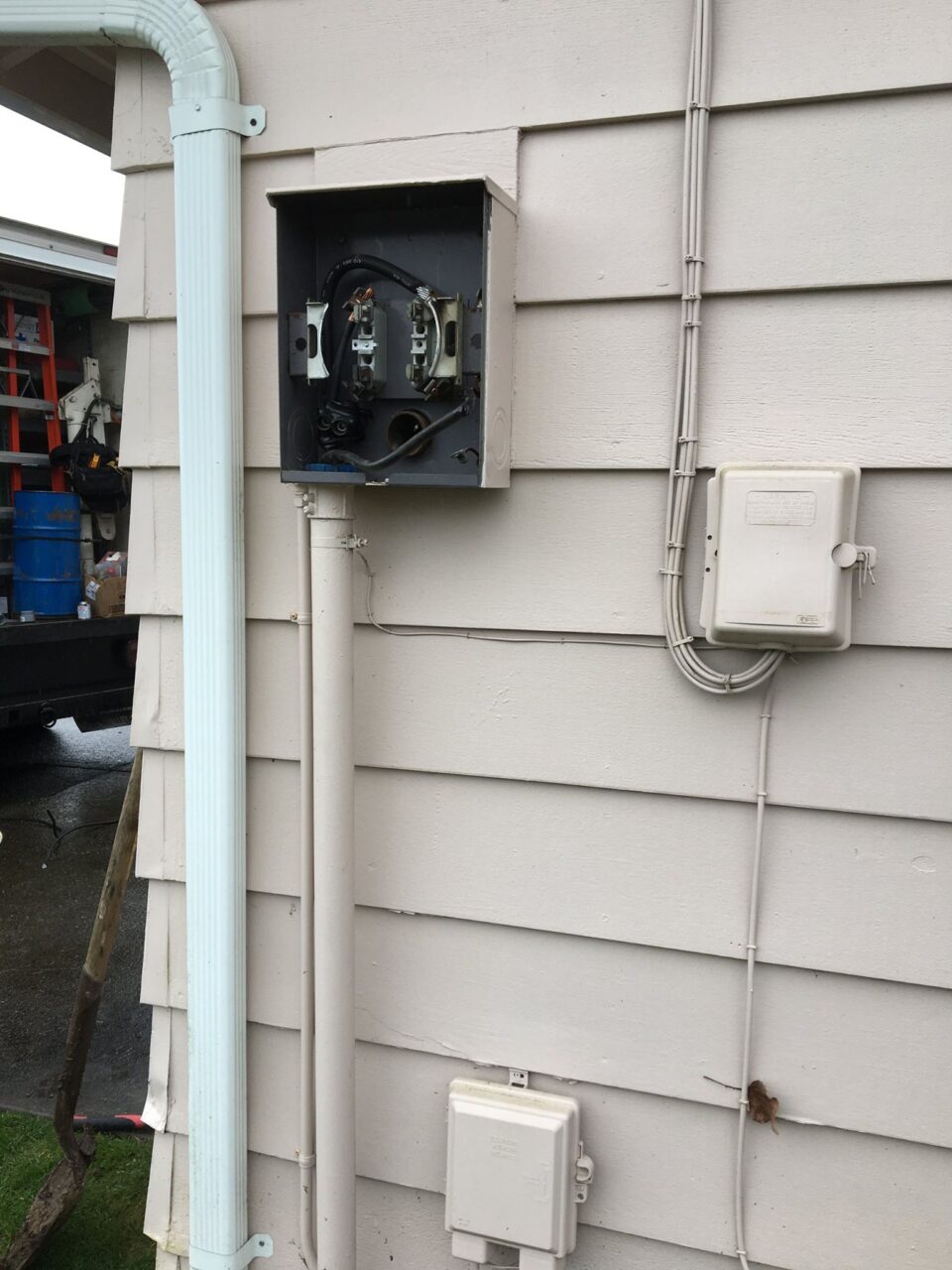 When Does a House Need Rewiring?
Older homes may have outdated wiring that poses a safety hazard to your family and belongings. The risks of faulty electrical wiring include damaging or destroying appliances and devices, electrocution, and a possibility of a fire. Rewiring a house is a significant electrical service that is often necessary for older houses to avoid dangerous situations and provide safe and dependable power. If you do not know the condition of your home's wiring, let A+ Services perform an inspection to verify whether you need a whole-home rewire. Before we visit your house to examine the wiring and electrical components, you might notice signs on your own that indicate faulty wiring. Some distinctive signs you need a home rewire include the following:
The outlets in your home are only two-prong-compatible, preventing you from plugging in your laptop and other devices.
You notice a constant burning smell coming from an appliance or room in your home.
Every time you touch an appliance, you experience mild electrocution that feels like a tingling sensation.
Your breakers trip or blow whenever you run your blender, microwave, or another appliance.
Upgrade Your Circuit Breaker, Wires & Outlet
Electricians generally advise homeowners to have their electrical systems inspected every five years to verify their wiring is in optimal condition, and all the connections are tight and safe. If your home needs rewiring, A+ Services' technicians will carry out all the steps to ensure the best possible results. Homes built or renovated before or during the 1960s and 1970s have a strong likelihood of needing a whole-home rewire due to dangerous factors like aluminum wiring and cloth insulated wiring. The rewiring process involves removing and replacing dangerous, inefficient, or old wiring and devices, including outlets, panels, and circuit breakers. A modern system upgrade ensures your house can handle the average household's growing power demands safely and reliably. Our technicians will evaluate your electrical system to determine whether any of its wiring is still safe to use, but many cases call for a complete home rewire.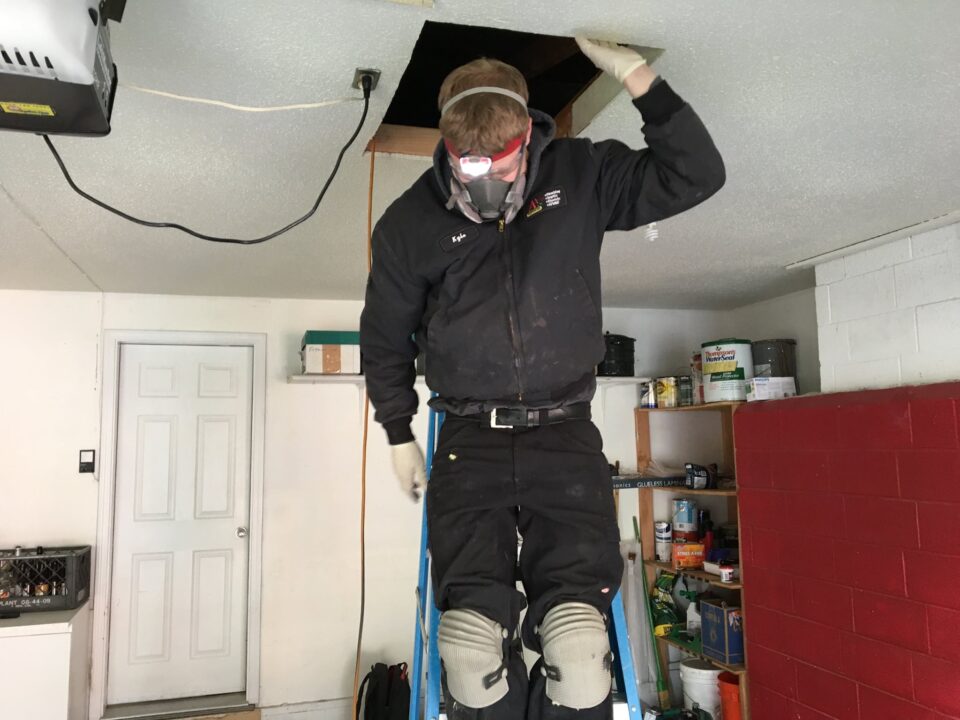 Important Information About a Whole-Home Rewire
Whole-home rewires come with many questions regarding concerns like the benefits to an older home and the cost to rewire a home. A+ Services wants you to understand how rewiring a house adds convenience, value, and safety. If you plan to sell your home, updating the wiring ensures your electrical system is up to code and can handle any new occupants' power demands, which can increase your asking price. The cost of a home rewire depends on factors like your home's size. A small house will typically cost between $1,500 and $3,000, while a medium-sized house can cost $3,500 to $8,000. Larger homes can range from $8,000 to $20,000 to cover the total linear feet of wall space and the cost of an electrical panel. Our technicians can evaluate your home and the necessary work to give you an accurate estimate to rewire your house. This service's benefits help you save money and provide you with peace of mind whenever you run the dishwasher or turn on your entertainment system. Some of the advantages include:
The ability to expand or add to your home
An increase in home safety and fire prevention
Stable access to power from your electrical system
Better energy efficiency, which may lead to lower utility bills
Increased home value
Use your loft or garage to create a living space
Get Professional Results with A+ Services
Don't neglect your home's old and outdated electrical system and run the risk of fire, electrocution, or a power outage. A+ is ready to help you update your home's electricity with a whole-home rewire. Our technicians put your safety and satisfaction as our top concerns on every project. Since 1994, We have been an active contributor to the communities' electrical needs, as well as plumbing, septic, heating, and air conditioning. Let us rewire your home to keep your family safe and preserve your home's condition and value. Contact us today at (360) 491-1400 to request same day or next day services. We provide expert home and commercial electrical services across Olympia, Thurston County, Pierce County, Lewis County, & Mason County, Washington.