Skip to Content
Electrical Panel Replacement
A+ Services Has All Your Circuit Breaker Box Needs Covered
The electrical panel in your home is the lifeblood that supplies electricity throughout the rest of the house. An underpowered, outdated, or overloaded circuit box will cause electrical issues throughout your home. A+ Services in the Puget Sound area provides complete electrical panel replacement for homes in Thurston, Pierce, Lewis, and Mason counties. As with all of our electrical services, you can be sure that we only employ licensed, bonded, and insured electrical technicians to perform any residential work, whether it's for something as small as ceiling fan installation or we're rewiring a house. If you're experiencing problems with your electricity, contact us today for professional electrical fuse box replacement.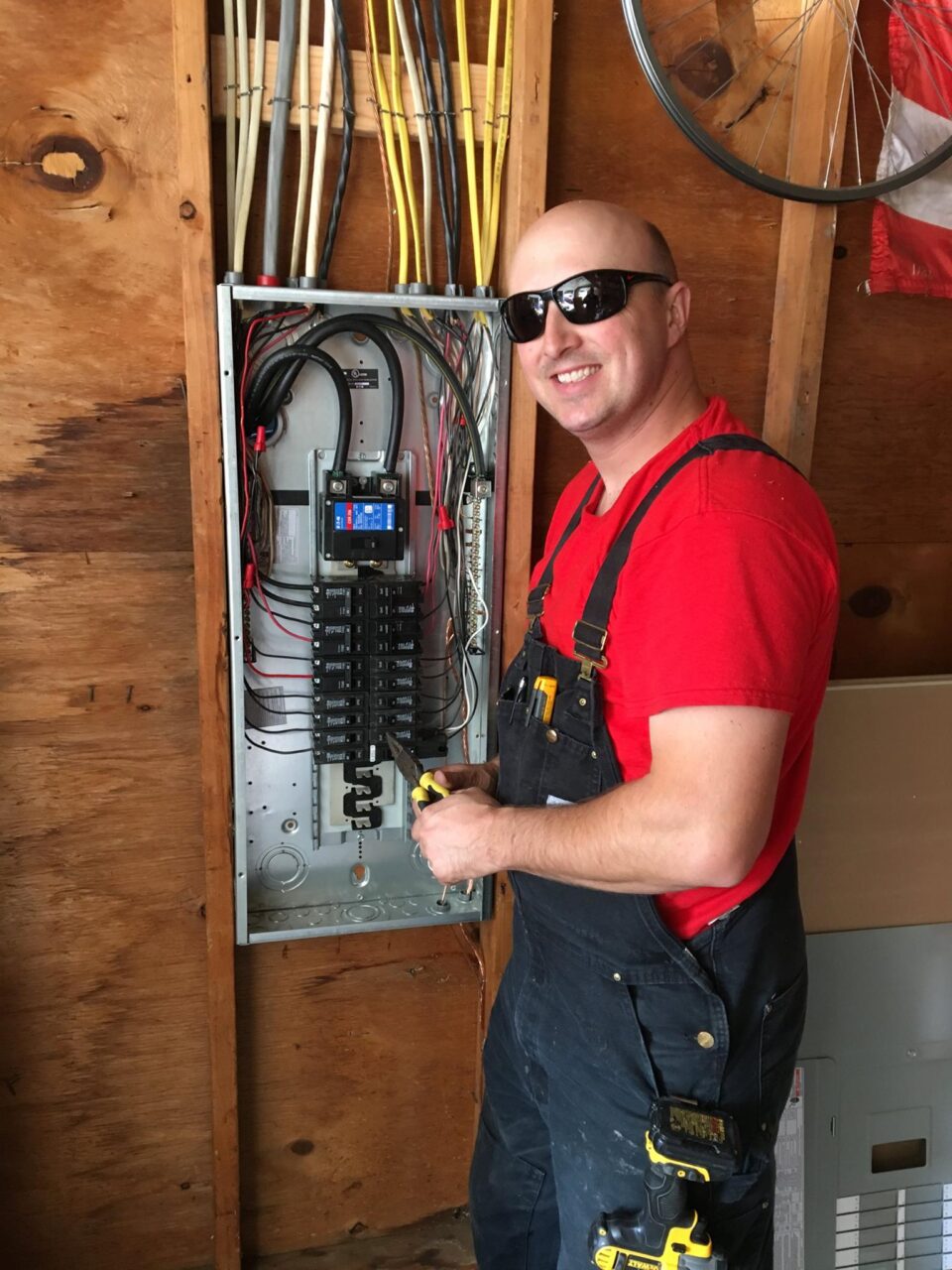 Important Signs You May Need Electric Panel Replacement
Your fuse box supplies electrical current to the outlets in your home, but just because you flip a switch and a light comes on, or the coffee machine works when it's plugged in doesn't mean that your electrical panel doesn't need attention. Fuse boxes don't last forever, and they need to be replaced about every 20 or 30 years. All homeowners should be aware of common signs that the electric panel in their home may need to be inspected by a licensed electrician, such as:
Circuit breakers that constantly trip: If electrical circuits are overloaded or there is an electrical fault, it will cause your circuit breaker to trip. If this happens repeatedly, it could be the sign of problems with the electrical panel or wiring, or there's a bad breaker.
Dimming or flickering lights: Do you notice lights in your home dimming or flickering? These could be signs of an underpowered electrical panel or bad wiring.
Burn spots in the panel: Old wiring with damaged insulation can generate high amounts of heat that leave burn marks in the electrical panel and should be inspected by an electrician.
Signs of rust: Any sign of rust in the fuse box isn't good because it means that moisture has made its way into the electrical panel. Water mixing with electricity is hazardous. A rusty electrical panel should be replaced, and the source of the moisture needs to be addressed.
Underpowered electrical panels: Early electric panels had a power rating of 60 amps of power. Eventually, panels increased to support 100 amps. But today, electrical panels that support 200 amps of power is the standard in homes. If you live in an older house with a circuit breaker box that supports less than 200 amps of power, this may be insufficient and should be replaced.
Upgrade the Electric Panel in Your Home Today!
Homeowners often don't pay much attention to the fuse box in their homes until a circuit trip or a larger electrical issue. However, it's important to periodically look at your electrical panel for any signs of rust or damage and pay attention to any flickering lights or circuits that trip regularly. If you notice any of these things or think your circuit breaker box is more than 20 or 30 years old, contact the licensed and insured electricians at A+ Services in Puget Sound, WA. We can provide a complete inspection to replace any electrical panel throughout Olympia, Thurston County, Pierce County, Lewis County, & Mason County.
Contact your local electricians for circuit breaker panel assistance today at (360) 491-1400 to request same day or next day services.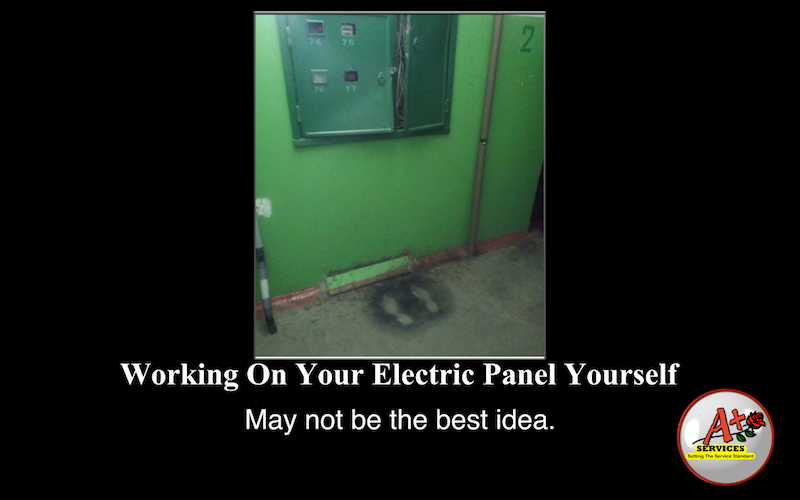 Why Should I Have A+ Services Replace My Electrical Panel?
Not only will replacing your home's circuit breaker box reduce electrical hazards and increase safety, doing so provides other benefits to look forward to. An updated electrical panel will offer better efficiency when using electricity and appliances in your home. Energy-efficient upgrades are becoming more and more important to homeowners as they look to reduce their carbon footprint. With more efficient use of energy comes financial savings on utility bills. Saving money on electricity will help pay you back for any electrical upgrades you make and don't forget to ask about our coupon specials for additional savings! Like any of the plumbing, air conditioning, heating, or septic service we provide, all of our electrical work is backed by a warranty.