Skip to Content
Professional Heat Pump Installation & Repairs
We're proud to offer energy-efficient heat pump installation and repair in Olympia, WA and the entire Puget Sound area. Since 1994, A+ Services has been providing homeowners with trustworthy and reliable heating and cooling services. We're dedicated to supplying the absolute best when it comes to all your home service needs. Our team is available for 24/7 emergency heating services, and we ensure that a representative is always here to answer your call. All of us at A+ Services work hard to ensure we offer the best customer service possible, and we're proud of our A+ rating with the Better Business Bureau. Contact us to learn more about the great benefits of installing a heat pump in your home or to schedule an estimate for heat pump services.
Expert Heat Pump Installation, Repair, and Replacement
Whether you have an existing heat pump or you're interested in upgrading to one, you can rely on A+ Services for all of your heat pump installation, repair, and replacement needs. You might be wondering how long a heat pump will last. The average lifespan of a heat pump is about 15 years. Some newer models can last a bit longer. With all heating and cooling equipment, how long a particular heat pump lasts will depend on whether or not it receives adequate maintenance and proper servicing throughout the year. Our qualified and trained heat pump technicians are available to provide you with the service repairs and preventative maintenance to ensure you get the most out of your heat pump.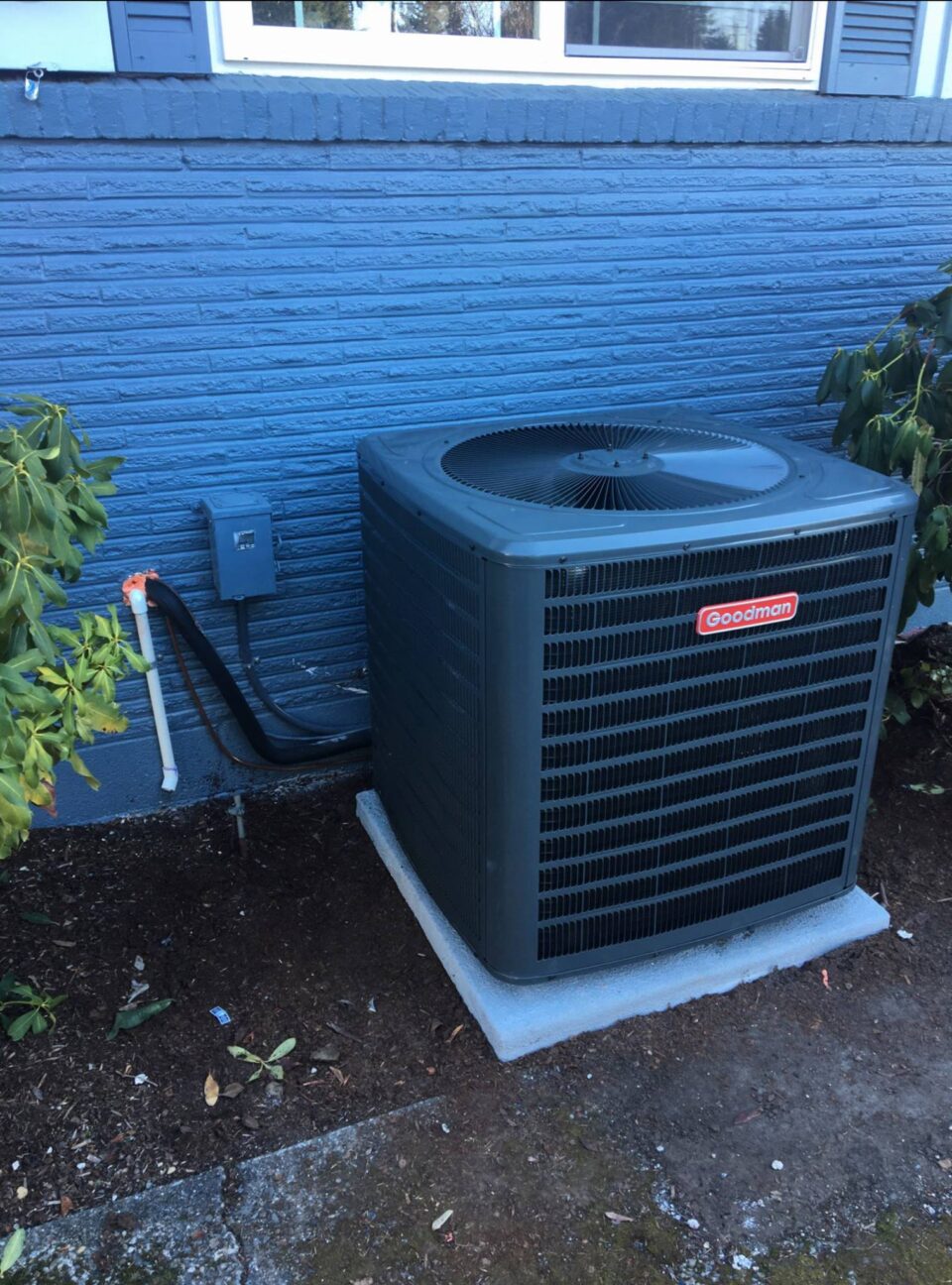 What Are Heat Pumps for Homes?
Heat pumps are a newer technology that provides quality climate control for homes while using less energy than traditional appliances. The name can be a little misleading, but heat pumps are just as effective at cooling homes in the summer as they are at heating them in the winter. The name heat pump comes from the fact that they use electricity to move heat from one space to another to either cool or heat the areas accordingly.
How Do Heat Pumps Work?
Heat pumps have dual function as they work effectively to both heat your home in the winter and keep it cool during the summer. In the summer months, heat pumps remove the warm air in your home and move it to the outside air, keeping your house cool and dry to the desired temperature. In the winter, a heat pump will take warm air from outside and transfer it into your home to heat your house. Don't be fooled; even though the temperature might feel cold out, there is still warm air available for your heat pump to gather. The great thing about a heat pump is that it will use as much outdoor heat as possible. However, if there isn't enough to satisfy the thermostat setting, the heat pump is equipped with an electric heater to meet the demands and ensure warmth, even on the coldest days.
Start Saving Today with a New Heat Pump System
Heat pumps provide many excellent benefits when it comes to heating and cooling your home, including higher efficiency than traditional systems, lower energy bills, and reducing your carbon footprint. If you're interested in enjoying the benefits of installing a heat pump system in your home, contact our friendly service team to schedule an estimate, and we'll help you decide which heat pump is best for you!
We provide expert heating services across Olympia, Thurston County, Pierce County, Lewis County, & Mason County, Washington. Contact our local HVAC professionals today at (360) 491-1400 to request same day or next day services.