Skip to Content
Keep the Lights On With A+ Services
A+ Services provides exceptional electric services throughout Olympia, WA and the surrounding areas, including Thurston County, Pierce County, Lewis County, Mason County, and more. We want our valued customers to have functioning appliances and lights on, even when the weather outside is bad. For more than two decades, we have helped home and business owners throughout the local area with electrical problems of all sizes. We strive to ensure customer safety and comfort, no matter the weather.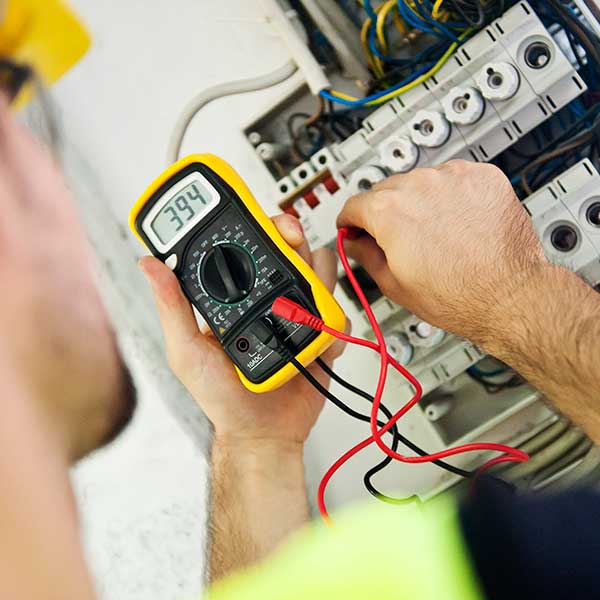 Our Comprehensive Electric Services
Are we dealing with pesky electrical problems? The professional team at A+ Services can help. With our comprehensive electric services, home and business owners of Olympia, WA and the surrounding areas can ensure their lights stay on, regardless of the weather. Below, we've listed and described our comprehensive electric services, including whole-home rewiring, electrical panel replacement, surge protection, and troubleshooting electrical issues.
Residential & Commercial Electric Services
A+ Services has helped home and business owners throughout Olympia, WA and surrounding areas since 1994. Our valued customers know they can count on us for quick and reliable services with upfront, transparent pricing. They also know that they can count on us to be there for them whenever they need, thanks to our 24/7 emergency services. They also appreciate the warranties we provide to guarantee the result of our services. Below, we've listed some of the services we offer. Don't hesitate to ask if there is a service you don't see. We provide residential and commercial services, including:
Electrical service upgrades
Hookups and rewiring
Indoor lighting repairs
Ceiling fan installations
Replacement for fixtures, outlets, and switches
Fuse and circuit breaker repairs
Premier Electric Services to Keep the Lights On
Notice a light flickering? Do you have to visit the breaker box constantly? Have your energy bills slowly risen lately? A+ Services can check on your electrical system to ensure everything is running smoothly and, more importantly, efficiently. Our professionals quickly arrive at your home with same-day services and come equipped with the right tools to get the job done the first time. We only hire licensed, bonded, and insured technicians to instill confidence when deciding which electrician to go with for your issues. You can also rely on us 24/7 when emergency electrical services are needed.
Why Choose A+ Services for Electric Services?
A warranty backs all A+ Services services to give our valued customers peace of mind. When you partner with us to solve your electrical problems, you can expect upfront and transparent pricing from a highly-trained team of bonded, licensed, and insured technicians. You can rely on our expert team to provide the necessary professional service to solve all your electrical problems, big or small. When you call to request our electric services, we can more than likely offer them to you on the same day. Count on us to provide exceptional electric services to you and your family or employees.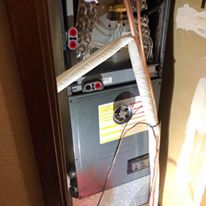 The Benefits of Routine Electrical Maintenance
The expert team at A+ Services provides regularly-scheduled electrical maintenance services to keep a close eye on your system. Replacing an entire circuit breaker box can get expensive. We can help you better prepare for such a replacement with our routine maintenance. We provide our customers with transparent and upfront pricing. You can also count on us to have electrical service coupons to help make them even more affordable. The benefits of routine electrical maintenance include:
Prevent Hazards – When electrical applications are misused, such as incorrect wiring, or out-of-date components, shocks, burns, and fires can occur. Most of these hazards can be prevented with routine electrical maintenance services.
Reduced Costly Repairs – Without routine electrical maintenance, you put yourself at risk for costly future repairs. Emergency electrical repairs are much more expensive than the expense of regular electrical maintenance services. With preventative care, you'll save money in the long run.
Protect Equipment – When you keep your electrical units maintained, you ensure them a longer, more efficient lifespan. This is one of the reasons why routine electrical maintenance is considered a significant investment.
Minimized Downtime – Routine electrical maintenance significantly reduces the potential for downtime. Because a small problem can quickly turn into a much larger problem, it's essential to catch problems while they are small – routine maintenance can help do this.
Contact A+ Services Today for Electric Services
Is your Olympia, WA home or business experiencing electrical problems? Rely on the experts at A+ Services for state-of-the-art electric services. Whether you need whole-home rewiring, electrical panel replacement, surge protection, or help troubleshooting electrical issues, you can count on us. We boast more than two decades of industry experience and have a track record of getting the job done right the first time. To learn more about our services or to schedule a consultation, contact us today. We look forward to working with you and help you solve your electrical problems.