Skip to Content
Enjoy Better Indoor Air Quality With A+ Services
Dedicated to Helping Olympia, WA Breathe Better Air
Since 1994, the A+ Services team has dedicated ourselves to delivering the best indoor air quality with our unparalleled HVAC services, including repairs, maintenance, and replacements. When you suspect there is an issue with your indoor air quality, simply give us a call to set up an initial inspection and consultation. Our professional technicians swiftly get into action so we can reverse what ails your HVAC system so you can breathe healthier, better quality air. It is rarely about the comfort, and our more significant concern is about your safety. Our staff keeps themselves updated on the latest innovations and advancements as well as maintaining knowledge on previous models to ensure you get the HVAC services necessary to improve your indoor air quality. Count on us to be open, honest, and transparent about all services required to reach these goals and keep everyone under your roof safe and healthy. Even if you only suspect issues with your heating and cooling system, that is the best time to give us a call. The sooner we can catch the problems and correctly diagnose the problems, the quicker we can implement a personalized solution to bring high indoor air quality back to every room in your building.
Importance of High Indoor Air Quality
Maintaining high indoor air quality should be one of your top priorities when it comes to the performance of your HVAC system. Taking steps like scheduling regular maintenance and repairs from the professional technicians at A+ Services can help you achieve these goals and more. Outside of comfortability in your home and business, having better indoor air quality helps prevent issues with allergies, asthma, and other respiratory problems. Creating better indoor air can also rid your system of potentially destructive mold and mildew. Maintaining these systems to produce the best possible air also prevents premature replacements on expensive parts, heaters, and air conditioners. We understand how these systems work to deliver swift services when restoring to fully functioning status. Our team carries all the tools and parts necessary to prevent trips back and forth to our headquarters and keep you waiting for better air to start flowing again in every room.
Products Designed to Improve Your Indoor Air Quality  
While regular repairs and maintenance are the best way to achieve higher indoor air quality, there is another option designed to help your existing system create a healthier environment. The industry is constantly developing and manufacturing new and improved appliances to ensure your safety when living and working in your space. Thanks to our experience and longevity in the industry, A+ Services has access to some of the best options available. Simply explain the symptoms you have been experiencing, and we can point you in the right direction to correct the problems you have been facing. Check out our selection below, and please give us a call if you have further questions about the operation or effectiveness of these devices:
Air Cleaners
Energy Recovery Ventilators
Humidifiers and Dehumidifiers
Ultraviolet Lights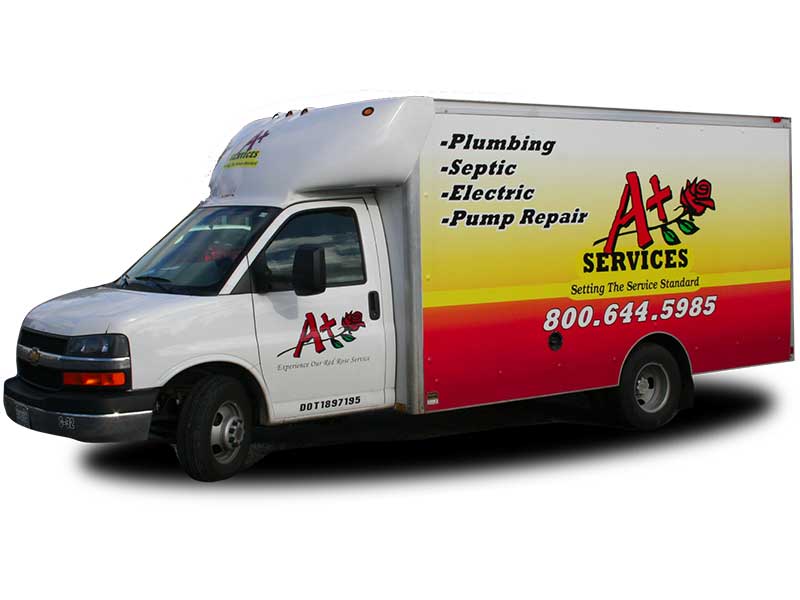 HVAC Services Needed For Better Indoor Air Quality
For you to achieve the best indoor air quality, you will need the assistance of trained and certified professionals like those at A+ Services. Our team carries knowledge from over 25 years of experience in the industry to every house and business in the Olympia and Puget Sound area. Our reliable and trustworthy technicians find the issue and then present options for HVAC services to restore the service and quality of performance. They also won't try to upsell you on unnecessary repairs or replacements because they focus on the work and not the cost of services. Count on A+ Services to provide you with all of the following indoor air quality services and more:
Fresh Air System Installation
Whole-House Dehumidifier Installation & Repair
Whole-House Humidifier Installation & Repair
Signs You Have Poor Indoor Air Quality
Since air is odorless and colorless, it can be challenging to notice when there is an issue with the quality of the air being pushed from your heating and cooling units. Our trusted team of experts have put together some warning signs for you to pay attention to, so you can feel confident calling us for professional indoor air quality services and more:
Odd Odors: As stated, the air coming from the vents should not be smelled or seen. If you start to notice a pungent smell each time your HVAC system turns on, this is a sure sign there is trouble with the quality of your air. Providing duct cleaning and unit inspection services can quickly correct these problems. It could also be a sign of critters living in the vents that should not be there.
Mold and Mildew Growth: If you notice mold and mildew growing around the vents in your home or office, it means it has been growing there for a while already in the paces you can readily see. A+ Services can identify the mold and get it removed, then clean the affected area to prevent it from coming back.
Dry and Itchy Skin: Humidity in your home needs to reach proper levels, and if too low, you may notice physical issues such as dry or itchy skin. Correctly this issue will have you relying less and less on lotion to retain smooth skin.
Frequent Respiratory Problems: If you suffer from respiratory problems like asthma, it is imperative for you to maintain high-quality indoor air. If you begin to notice flare-ups and frequently reach for the inhaler, give A+ Services a call.
Extended Allergy Issues: Allergy issues affect almost everyone, and if yours have persisted for longer than a week, you may have problems in the home with your air quality. A+ Services will discover the issues and rectify them quickly to give you relief.
More Dust Buildup: Dust can be normal, but if you consistently have to clean up around your vents or fan blades, A+ Services can help. Our services can improve the quality of air coming from your HVAC system to prevent dust buildup throughout the house or office.
Headaches and Nausea: While not a sure sign, it could be because of your air if you frequently experience these health issues. Poor quality air can impact your ability to focus, which can lead to an upset stomach or throbbing in your head.
Trouble Sleeping: If your body breathes in poor quality air, it can trigger you to wake up because the body recognizes something is wrong. This can lead to many sleepless or staggered sleeping hours.
How You Can Improve Your Indoor Air Quality
While you should rely on our specialists when it comes to providing HVAC services to your heating and cooling systems, there are things you can do around the home and office to improve the quality of your indoor air. Check out some of the following tasks, and be sure to ask your A+ Services representative if you have further questions about how you can impact your indoor air quality:
Don't smoke indoors
Add plants
Maintain the cleanliness of floors and carpet
Stay up-to-date on air filter quality
Cook using a ventilation system
Control the humidity
Leave your shoes at the door
Avoid toxic finishes and glue on your furniture
Use paint with fewer VOCs (volatile organic compounds)
Use fragrant free cleaning supplies for bathrooms and kitchens
Minimize aerosol sprays like hairspray or air fresheners
Call on A+ Services Today For Better Indoor Air Quality
No matter what is causing the issues when trying to achieve better indoor air quality, A+ Services can find them and resolve them swiftly. Our customers deserve to breathe the best air possible, which is why we dedicate ourselves to developing personalized solutions when concerned about quality. Since 1994, home and business owners in the Olympia and Puget Sound area have trusted us with the necessary recommendations for services appliances to reach better air. If there is an emergency, you can also rely on us for 24/7 response times to deliver our expert air services in your home and with your HVAC services. Call at the first sign of trouble, and A+ Services will be there right away with a professional technician and equipment.