Skip to Content
Professional Sewer Line Repair in Olympia, WA
A+ Services is Olympia, WA's favorite team when dealing with drain or sewer problems. We provide efficient, fast, and professional solutions to your sewer line issues. Whether you have a small clogged drain or need an entire sewer line replacement, we're here for you. We serve all homes and businesses in Thurston, Pierce, Lewis, and Mason counties with experience and knowledge. Since 1994, we've been helping homeowners with all their complex and dire plumbing issues. Sewer lines require a specific level of experience to fix. We develop quality solutions that not only fix the immediate issue, but also safeguard you from problems arising in the future.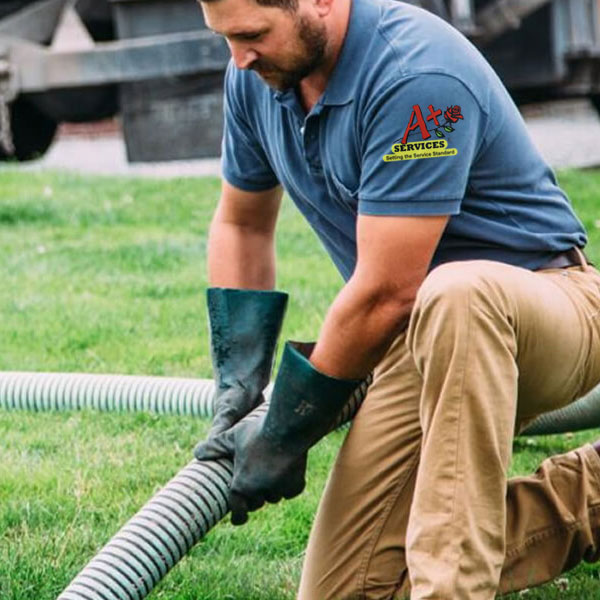 What are Common Sewer Problems?
Our specialists see all types of sewer issues at A+ Services. No matter how big your problem, we can help. If you have one of these issues on your property, or another sewer problem not listed, go ahead and give us a call at (360) 491-1400. Sewer line problems only get worse – they do not improve themselves over time. So, it's important to call us at the first sign of a problem. Some of the most common sewer line issues we solve are:
Corroded sewer lines
Clogged drains due to soap, hair, food particles, and grime
Broken pipes
Sewer ejector issues
Damage to sewer lines caused by invasive tree roots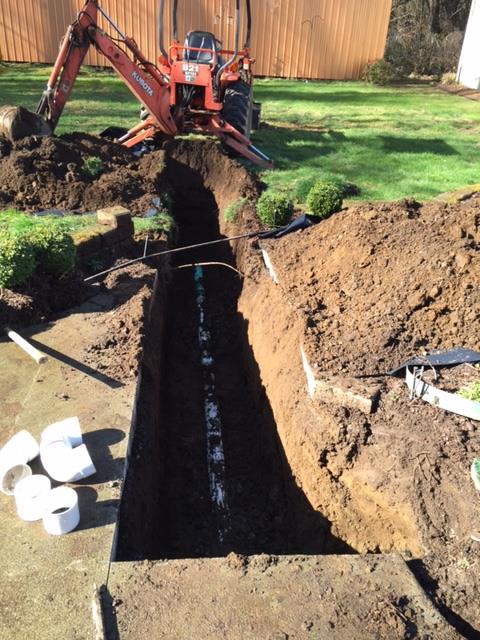 When Do I Need Sewer Line Replacement?
Without an expert to look at your sewer line, it may be difficult to know the proper course of action. The team at A+ Services will be able to give you an educated assessment upon our inspection. There are a few points and issues you can look for before you call us. If you notice any of the following problems with your sewer line, it may be time to contact us for a replacement:
Strange sounds coming from toilets
Persistent clogs
Overflowing toilets
Old pipes
Long-term problems and frequent plumbing calls
Water backing up in your toilets and sinks
Water pooling in your basement drains
Large trees on your property – their roots can invade and damage your pipes, creating irreparable damage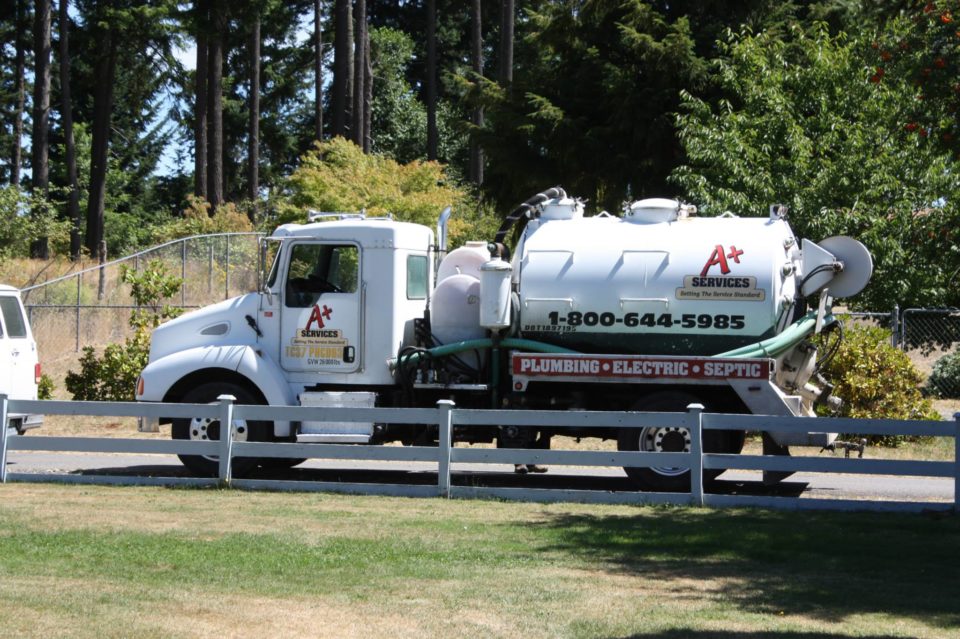 Proper Sewer Line Maintenance
So, how often should you hire a plumber to conduct septic service repairs on your system? A general rule to help prevent severe problems in your sewer line is having your line cleaned every 18-22 months. This helps make sure sewage is flowing away from your home efficiently. It also helps prevent additional repairs and costly replacements. Our team is happy to conduct routine sewer line maintenance for you. We always prefer to prevent issues from arising rather than combating them once they damage your home.
How to Tell if You have Drain or Sewer Problems
A professional plumber can always let you know if you're having a drain or sewer issue. But how can you tell yourself? The issue is, it requires specific tools, knowledge, and time to truly identify these issues. Most of our customers can't afford to inspect their own sewer lines or don't want to. That's why at A+ Services, we always stay transparent and ethical with our clients. We provide you with all the information about your home's sewer system, so you can choose how you want to move forward per our recommendations. Contact our team of local plumbers today to schedule an inspection and sewer line repair. We look forward to working for you and providing our expert septic services.
We provide septic services all across Olympia, Thurston County, Pierce County, Lewis County, & Mason County. Give us a call at (360) 491-1400 today to request same day or next day services.