Skip to Content
Troubleshooting Electrical Issues
Electrical Troubleshooting FAQs in Olympia, WA
Electricity is an essential part of everyday life. Our appliances run on it. Our heating and lighting depend on it. We can get work done because of it. So when you experience issues with your electrical system, you need to know what steps to take to get everything working again. At A+ Services in Olympia, WA, we have the expertise and experience to guide you through all your electrical troubleshooting and provide you with expert answers to all your frequently asked questions. Our local service company has helped homeowners improve their electrical systems since 1994, and we have built a sterling reputation for professional assistance and service when it is needed most. We invite you to explore the answers to some of the most common frequently asked questions below, then contact us to schedule your personalized electrical service estimate.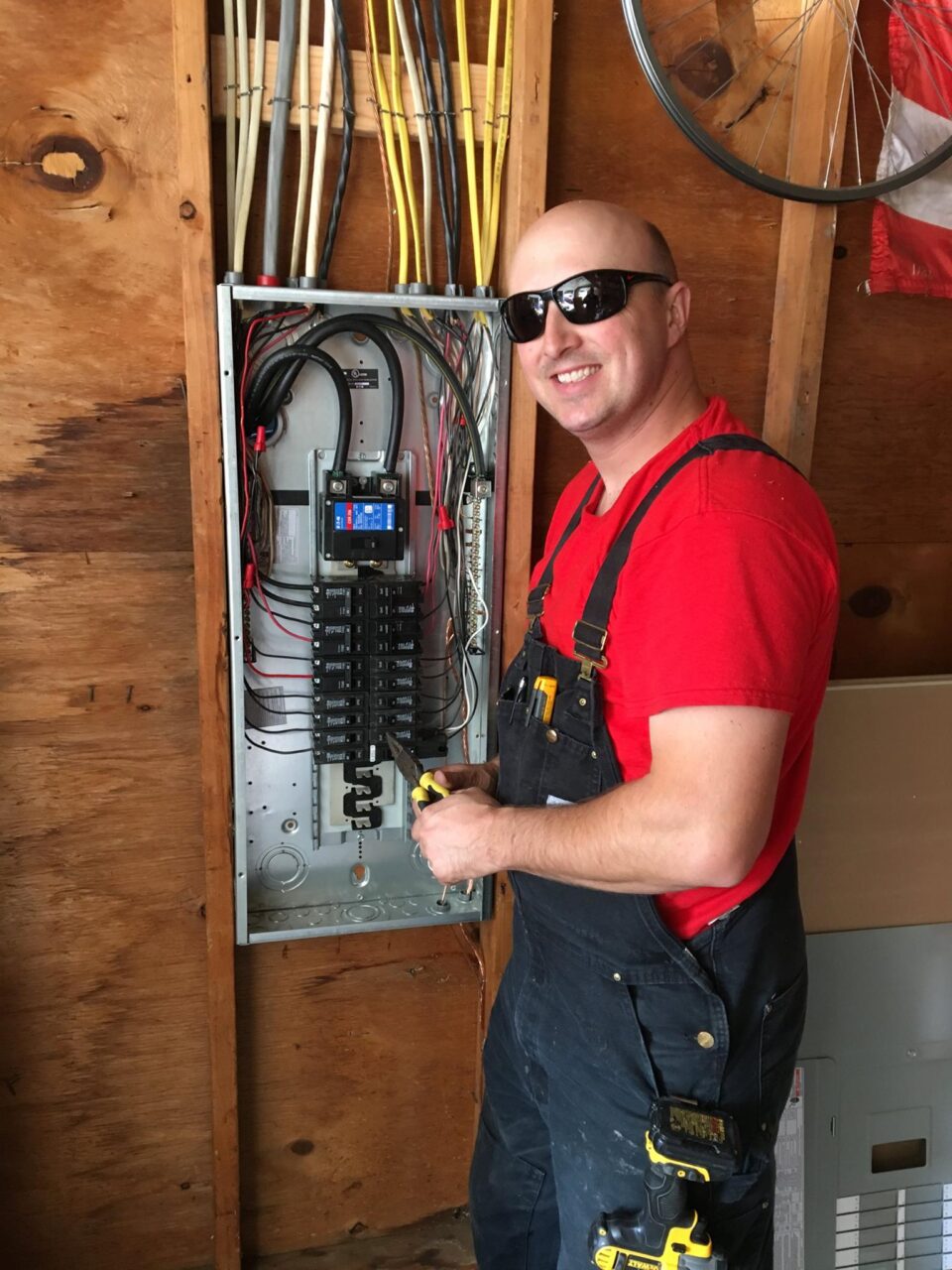 How Do I Evaluate Electrical Loads?
Different devices draw different electrical currents. At times, high draws from these devices can cause flickering lights in the house, dimming, or cause you to unplug other devices to make sure it works. While you can continue this into the future, it is crucial to know the electrical load capabilities of your existing system. For today's modern homes, your Main Panel should deliver 100-200 amp services. Anything less than 100 amps may overload your circuitry, causing your breakers to shut down. If you notice this type of behavior from your electrical system, it may be time to get it upgraded. Always call in a certified electrician to do the work for you as they have the right tools, experience, and methods to safely enhance your electrical output.
Why Does My Breaker Panel Keep Tripping?
Frequent electrical panel issues are often the result of constantly tripping breakers. These issues can be because of a circuit overload, short circuit, or ground fault. Modern electrical systems are designed to cut off any power flow that is greater than the allowed maximum automatically. Overloaded circuits will continue to shut down your system until it is upgraded. Short circuits take place when the electricity strays from the predestined path in the circuit. Ground fault problems occur when the hot wire and ground wire come together or the wires touch the metal side of the outlet box.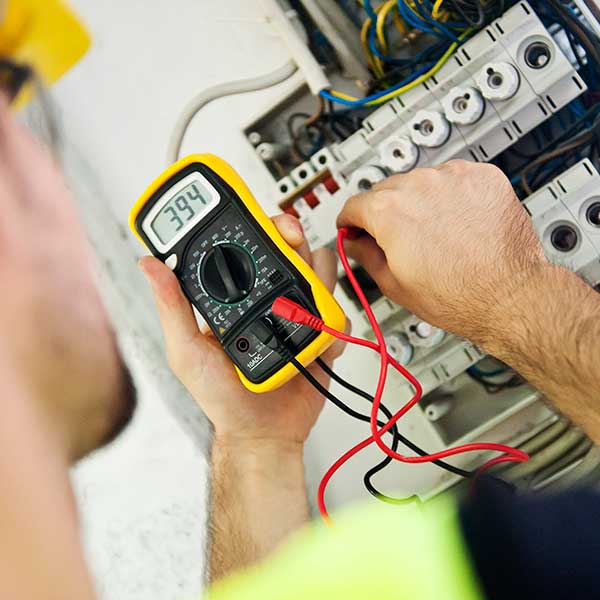 How Do I Check for an Overloaded Electrical Circuit?
Overloaded circuits are among the most prevalent electrical issues you can experience as a homeowner. Hairdryers, electrical heaters, air conditioners, and other appliances can draw high electrical current and often overload the circuits in the breaker. When they trip, you can check the Main Panel and usually determine the source of the problem. If the circuit is overloaded, it will shut down completely. GFCI circuits are especially susceptible to overloads. If the GFCI circuit shuts down, it may shut down all the circuits connected to it. As previously mentioned, push the button in the middle of the GFCI to reset it. If no button exists, the circuit will be located in the Main Panel. Look to see if one of the circuit breakers has been flipped to the "Off" position. It may have switched sides, or it may be stuck in the middle of the panel. Turn off or unplug everything that is plugged into that circuit. Once that is complete, turn it from "Off" to "On."
What Are the Benefits of GFCI and Arcing Fault Circuit Interrupter (AFCI) Outlet Replacements?
Ground faults are often the result of wet or damaged electrical parts. Arcing faults are high-powered electrical discharges between two conductors. GFCI and AFCI provide more protection against electrocution and fire outbreaks than normal circuit breakers. When properly replaced by an electrical technician, they can help you avoid common electrical problems and potentially deadly situations arising from stressed or overheated wiring, loose or improper electrical connections, and more.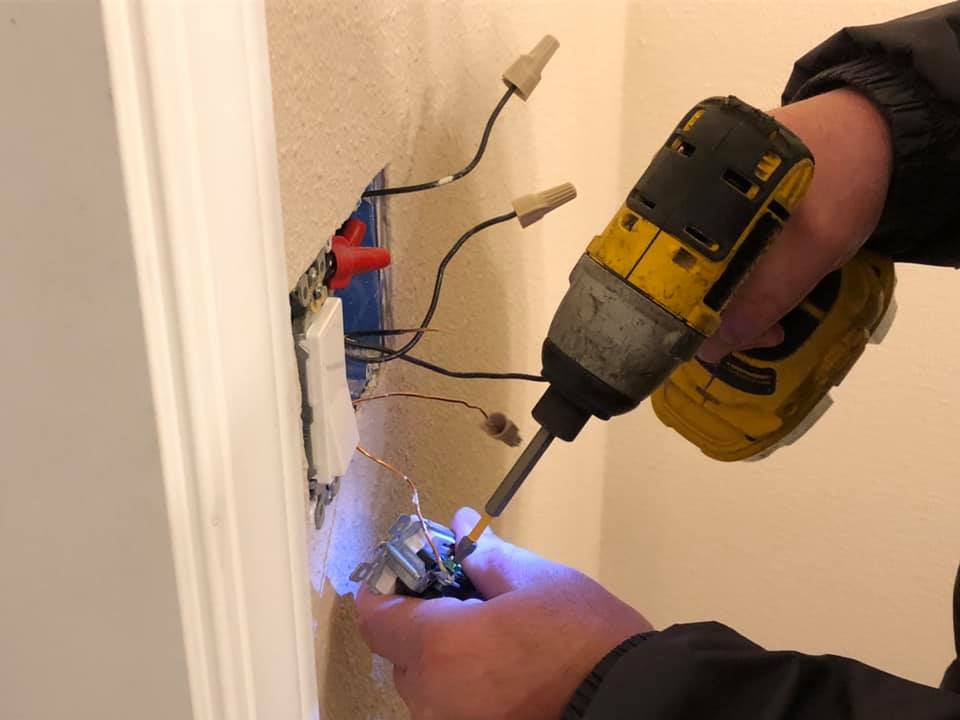 When Should I Call an Electrician to Repair or Replace a Breaker Box?
Circuit breakers are designed to last for many years, but they are not unbreakable. Choosing to work with the right electrical contractor can help you optimize a wide range of factors for your system, including safety, voltage drops, design layouts, and maintenance contracts. These critical factors can have a real impact on your installation and the life of your system.
In addition to these factors, there are also prominent signs of wear and tear or malfunction you must consider. It may be time to call in the experts to repair, replace, or upgrade your system to give you full, safe function. There are a few typical signs that you require professional electrical assistance, including:
Physical Damage
Burning Smells
Breaker is Hot to the Touch
And more
Contact A+ Services for All Your Electrical Troubleshooting
If you are experiencing electrical malfunctions in your home, don't take your DIY repairs too far. Do what you can to inspect electrical outlets, appliances, and wiring in an easy, safe manner. Once your issues become more complex, or you begin to sense heat or burning smells, call in the professionals from A+ Services right away. Our trained techs will identify all your issues and use their skills and experience to give you the repairs, replacements, and upgrades you want for safety, longevity, and dependable use. Contact us today to schedule your personalized estimate.