Skip to Content
Professional Air Conditioning Services in Olympia, WA
Our Air Conditioning Repair & Installation Experts Can Help
Do you need professional air conditioning services for your residential or commercial property? Whether you own a home or business, it's essential to have a team of trained professionals on your side to help you with all your air conditioning repair, installation, replacement, and maintenance needs. With nearly three decades of experience, A+ services offers all the air conditioning solutions you need under one roof.
Our highly trained technicians provide premier residential and commercial air conditioning services throughout Olympia, WA and the surrounding areas, including Thurston County, Pierce County, Lewis County, and Mason County. No matter what issues you're experiencing with your air conditioning system, we'll get your system back up and running in no time. We're dedicated to ensuring our customers stay comfortable in their homes or at the office. Reach out to our team today to learn more!
Residential & Commercial AC Services
At A+ Services, our HVAC technicians are fully equipped to repair, replace, or perform maintenance on any type of AC unit. All our technicians receive ongoing industry training to stay up-to-date on all the latest models and innovations for servicing air conditioners. We offer a full suite of comprehensive air conditioning services to help you stay cool inside when the temperatures are rising outside.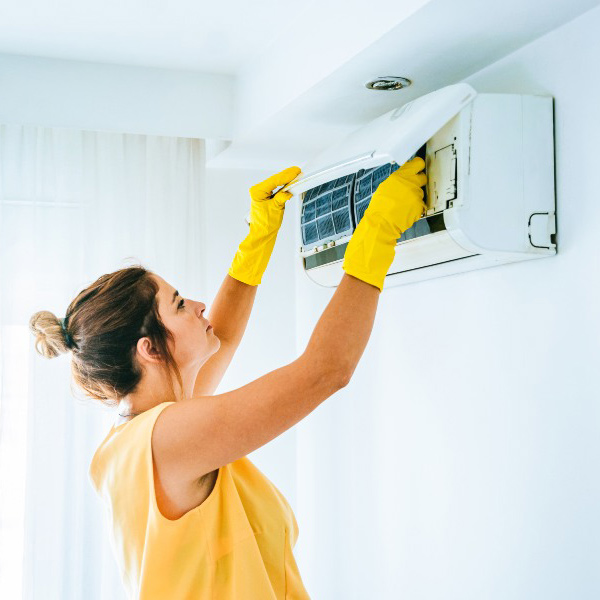 We're happy to assist you with the following air conditioning services:
Our team can also assist with residential AC tune-ups, maintenance services, home comfort issues, custom cooling design and installation services, commercial repair and maintenance services, and much more.
Benefits of Routine Preventative Maintenance
Performing preventative maintenance on your air conditioning unit is the best way to ensure it operates as efficiently as possible for as long as possible. AC maintenance improves your unit's overall performance, helping it work smarter, not harder. You can count on the air conditioning experts at A+ Services to ensure you have a reliably working AC unit for years to come. When your air conditioner is routinely inspected and maintained, you can enjoy the following benefits:
Improved Air Quality – When we perform maintenance services on your AC unit, all the dirt and debris inside will be thoroughly removed. Debris that accumulates over time can find its way into the ductwork of your HVAC system, spreading throughout your home or office and causing the quality of your air quality to suffer.
Higher Level of Comfort – Scheduling preventative maintenance services with a professional HVAC company helps you stay on top of any forthcoming issues with your AC unit that might become a concern in the future. If your unit malfunctions unexpectedly, the comfort of your family or employees could be in jeopardy.
Improved Energy Efficiency – Routine preventative maintenance involves cleaning the unit's cooling coils, fan blades, and other essential parts, allowing it to operate more efficiently. Cleaner units can provide cooler temperatures with more savings on energy bills.
Prolonged Life of AC Unit – When you hire a professional HVAC technician to perform routine preventative maintenance on your air conditioning unit, you're allowing your unit to maintain its top performance and run optimally for years to come.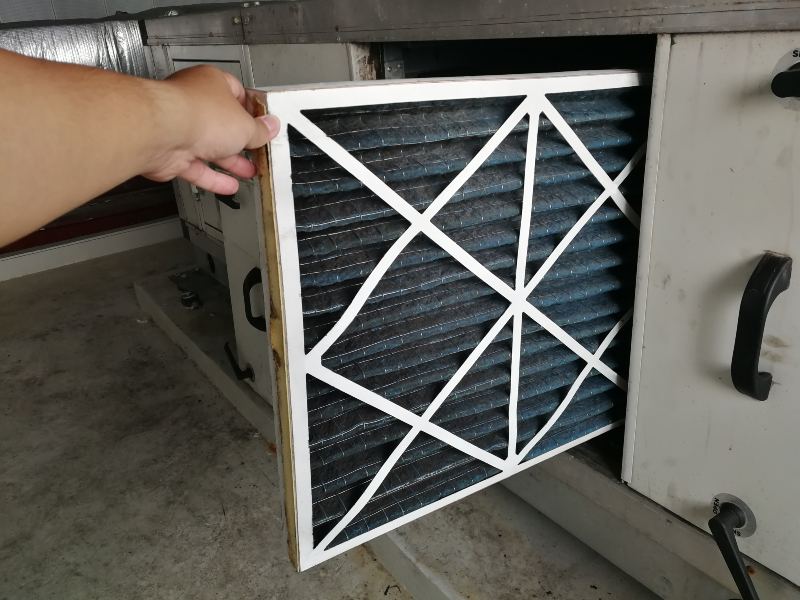 Should I Repair or Replace My Air Conditioning Unit?
If your air conditioner stops working unexpectedly and you need quick repairs, A+ Services is here to help. We can also help you determine whether having your unit repaired or replaced is the best option. If you decide to have your unit replaced, you can rely on our team to provide professional air conditioning installation services. We consider several factors when helping you decide whether it's time for a replacement unit, including:
Age – The older your AC unit is, the more expensive it will be to repair. Replacement might be the most cost-effective solution if your unit is more than ten years old.
Investment Cost – While new AC units are typically a great investment due to their energy efficiency, it can also be better to wait. Our technicians will help you calculate your return on investment to determine whether you should repair or upgrade.
Utility Rates – Newer AC units are more energy and cost-efficient than older ones. If you're unsure whether a new unit can save you money, we'll help you evaluate your situation to help you decide.
Emergency HVAC Services for Your Convenience
At A+ Services, we're committed to being there for our customers, no matter what time it is. We understand emergencies can occur, which is why we make ourselves available 24 hours a day, seven days a week. We'll work quickly to repair or replace your air conditioning unit when necessary so you can live comfortably again. In addition to our competitively priced air conditioning services, we offer coupons to make our services even more affordable and attainable for our customers. You can rely on the team at A+ Services to get the job done.
Contact A+ Services Today for Expert Air Conditioning Services
Over the years, A+ Services has helped countless home and business owners throughout Olympia, WA and the surrounding areas, including Thurston County, Pierce County, Lewis County, and Mason County, with high-quality home heating and air conditioning, septic, electric, and plumbing services. Whether you need air conditioning installation, replacement, repair, or maintenance services, we're here to help. Contact us today to learn more about our air conditioning system services and request an estimate. We look forward to hearing from you!