Skip to Content
Trusted Air Handlers in Olympia, WA
Air Handler Services and Replacements From A+ Services
If you are wondering what an air handler is, allow the pros at A+ Services to help explain how it operates and why it is so vital for your HVAC system regardless of the temperature. This piece is responsible for pushing air throughout each room once the heater or air conditioner unit reaches the desired temperature. Home and business owners throughout the Olympia, WA area have trusted our technicians to help them repair, maintain, and replace their handlers when necessary. They know our knowledgeable staff will give them all the answers they need and provide expert services with a friendly smile. Our aim is to keep your space as comfortable and safe as possible by providing air handler and other HVAC services. Please give us a call at the first sign of trouble, and we will send our representatives out as soon as possible to detect, diagnose, and resolve your HVAC issues quickly.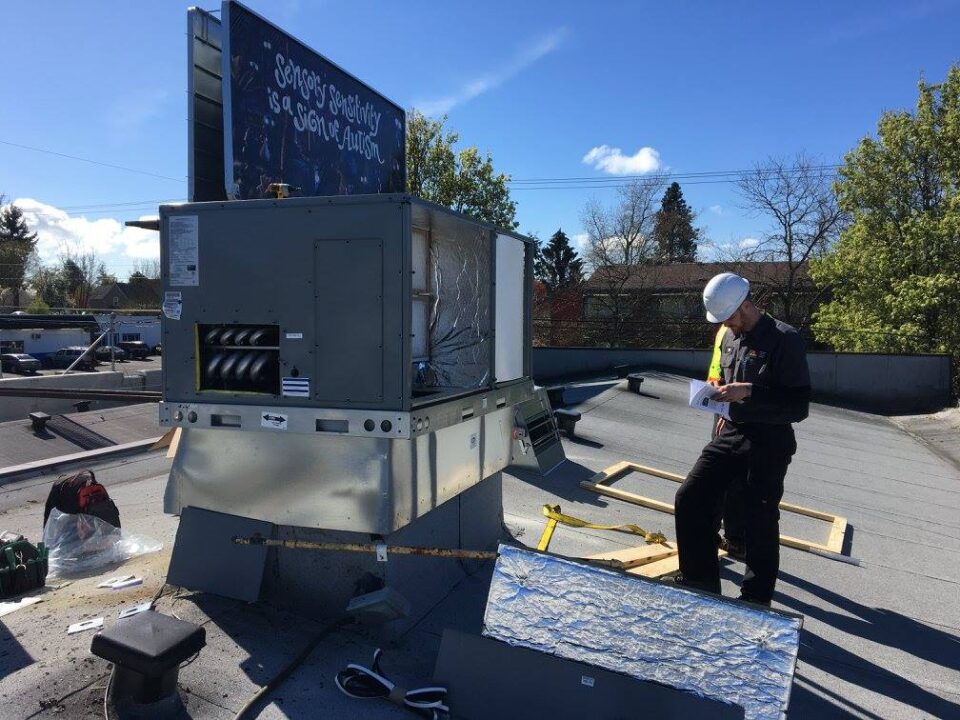 Air Handler Services Available
Throughout our years of helping homes and businesses maintain the proper airflow to make their offices and bedrooms comfortable, we have had the opportunity to work on many different makes and models of air handlers. Our staff dedicates themselves to understanding and gaining knowledge on these components to ensure that when you need help, you have a team of professionals on your side. We have all of the proper tools and experience to get your air handler back up and running swiftly to protect those under your roof. The most fantastic advice we can share with you is to call A+ Services as soon as you notice even the slightest issue with your air handler. The longer it goes unattended, the costlier and lengthier the repairs or maintenance. Below are some of the air handler services we can provide:
Repair
Regular maintenance
Replacement parts
Installation
Importance of Air Handler Maintenance
The air handler in your HVAC system is one of the most vital parts of the entire system. Without it, the air in your ducts cannot reach the rooms and spaces as intended. It needs the push from these fan blades to cool and heat the entire home and office. You will start to notice a decline when some of the rooms aren't reaching that desired temperature while other ones do. This may be because the performance is not up to snuff. Some simple maintenance and repairs from our well-trained and -qualified team will have it back up and running in no time. Getting this portion of your HVAC system checked on and repaired in a timely manner is critical to the comfortability and safety of your house and business space. You will not get the adequate airflow required when trying to stay cozy, and in the Olympia winters, it is undoubtedly a matter of safety when trying to keep warm.
Benefits of Air Handler Services From A+ Services
Having the A+ Services regularly visit for maintenance on your air handler can help the overall performance of your HVAC any time of the year. We aim to be the only team you need to rely on when these services are required in order to bring cool and warm air back to your bedroom, conference room, and any other space in your Olympia house and business space. To accomplish this, we strive to be as open, honest, and transparent about the air handler services you need. Our technicians are not salespeople, so you can feel confident when they suggest services. They will never attempt to upsell you on unnecessary air handler services or replacements. They also understand what it is like to go without warm and cool air in these spaces, which is why they work so swiftly to return the air handler to function properly.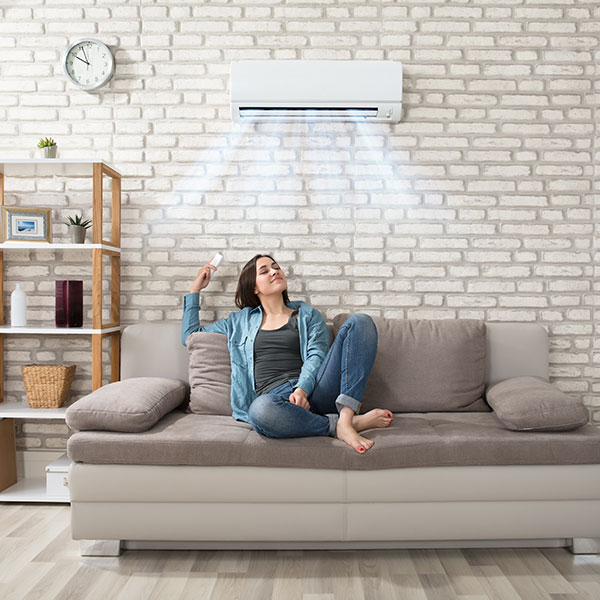 Signs Your Air Handler Needs Servicing
Since this portion of your HVAC system is rarely recognized or understood, it is essential you learn the warning signs of trouble so you can call us at an appropriate time. Our technicians are happy to help even if you are not absolutely sure there is a problem with the functionality of your air handler. In fact, we strongly encourage you to call when you have suspicions about its performance. If you start to notice any of the following symptoms, please reach out and schedule an inspection and consultation:
Leaking Condensate Pan
Increased Dust Around Vent
Decreased Airflow
Strange Sounds When Operating
Blower Motor Failure
Call A+ Services For All Your HVAC Services
Not only do we perform repairs and maintenance on your HVAC system's air handler, but we can service the entire system. Our technicians have been supporting these systems in the Puget Sound area since 1994 and will even come out 24/7 for emergency services. In most scenarios, getting these appliances back to working order is more about safety than comfort. Because of this, we make ourselves available when you need us most. Call today and receive unparalleled services from the industry's best technicians.