Skip to Content
Piping System Replacement in Olympia, WA
Many older or historical homes have plumbing systems made of galvanized steel or Polybutylene (PB) pipes. While functional when installed, these pipes decay over time, allowing rust, leaks, cracks, and eventual bursting to ruin your water's flow. At A+ Services in Olympia, WA, we offer professional-grade re-piping services to eliminate these hazardous issues and install clean, lasting pipes to keep you and your family safe. Our local company has helped thousands of homeowners across Olympia, Thurston, Pierce, Lewis, and Mason counties, and we always tailor our work to your unique needs. Our trained, certified techs have the knowledge, tools, materials, and experience to complete your pipe replacement or upgrade the first time at prices you can afford. A+ Services knows what to look for, how to complete all our work with minimal interruption to your daily life, and provide the dedicated, friendly service you deserve to ensure clean water for all types of use. Contact us today to schedule your personalized estimate and let us enhance your plumbing for the modern age.
What is Re-piping?
Leaking pipes can often be fixed with simple pipe repair or one-off pipe section replacements.  When more serious problems arise, however, more advanced, permanent strategies are required. These methods can include replacing entire sections of plumbing in your home with re-piping services or bypassing them all together to avoid harsh chemical contamination.  Re-piping your home is the process by which one of our expert plumbing technicians replaces some or all of the aging pipes with modern piping installations. By re-piping your home, you can upgrade and improve your existing system and avoid the rust-colored water that comes from older pipes. Our work prevents reduction in water flow and even the cracks and water damage that come from older pipes over time. Re-piping can save you time, headaches, and thousands of dollars in repairs in the long run.
Top-Quality Re-piping Materials
When we re-pipe your home, flexibility, durability, and quality are of the utmost importance to us. That is why A+ Services uses only the finest materials in our work to give you a water system that will last for decades. We utilize Uponor Pex tubing and other cross-linked, polyethylene, and PVC pipes to make your system virtually invulnerable to leaks, corrosion, and other common plumbing breakdowns. Our materials allow for better fittings and fewer points of failure, and its highly leak-resistant nature gets stronger over time due to the piping's composition and expansion fittings' design. Contact us today to learn more about our innovative piping materials or to schedule your personalized estimate.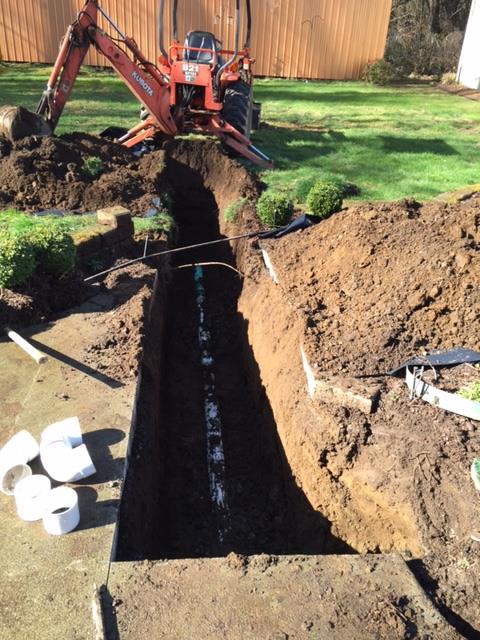 When Do I Know I Need Re-piping?
Rust from galvanized pipes can build up over time, make your drinking and bathing water unsafe, and eventually damage your home. However, there are other obvious telltale signs that re-piping may be the best option. The most common reasons you would need to re-pipe your home include:
Visible Age: If your home is more than 50 years old and you have never replaced your pipes, our re-piping services will become necessary sooner than you think. PB and galvanized pipes were the main types of piping up until around the 1990s. However, they rust, corrode, break down, and are not equipped to handle the modern necessities of homeowners today.
Low Water Pressure: When your water is slower than it used to be when coming from your fixtures, it may be due to an internal mineral buildup. Older pipes are more susceptible to contamination, and their corrosion only makes the problem worse. While it takes approximately 10-15 years for this buildup to halt your water flow, replacement is inevitable once that flow is interrupted.
Brown or Reddish Water: Rust can build up in your pipes over time. The rust will then break off into your water supply and give it a reddish-brown hue. If this happens in your home, re-piping is not only necessary to clear your water but to make the water quality safe for universal consumption once again.
Multiple Leaks and Cracks: Your pipes will break down more rapidly if made of inferior materials. If you are experiencing frequent leaks, cracks, or damage in multiple locations, re-piping may be the ideal option for you. Not only will you save more money and time on water line repair, but you'll also save more on water and utility bills as well through improved conservation.
What is Involved in Re-piping a House?
In order to successfully re-pipe your home, A+ Services follows a perfected, multi-step process. First, we cover all of your furniture and accents to prevent an interior mess and damage. Then, our experts get to work, removing small sections of your drywall to access your interior pipes and plumbing systems. This process can take anywhere from a few days to one week to complete, depending on the size of your home. Once the drywall is removed, we can access the damaged or decayed pipe sections inside the walls and make our replacements using the most modern, reliable piping materials in the industry. We then patch all holes with new drywall and smooth the wall like new. As part of our service promise to you, we will also clean and tidy up every area in which we work. When all the replacement work is done, A+ Services thoroughly tests your water to ensure superior clarity, flow, function, and your complete satisfaction. Contact us today to schedule your personalized estimate.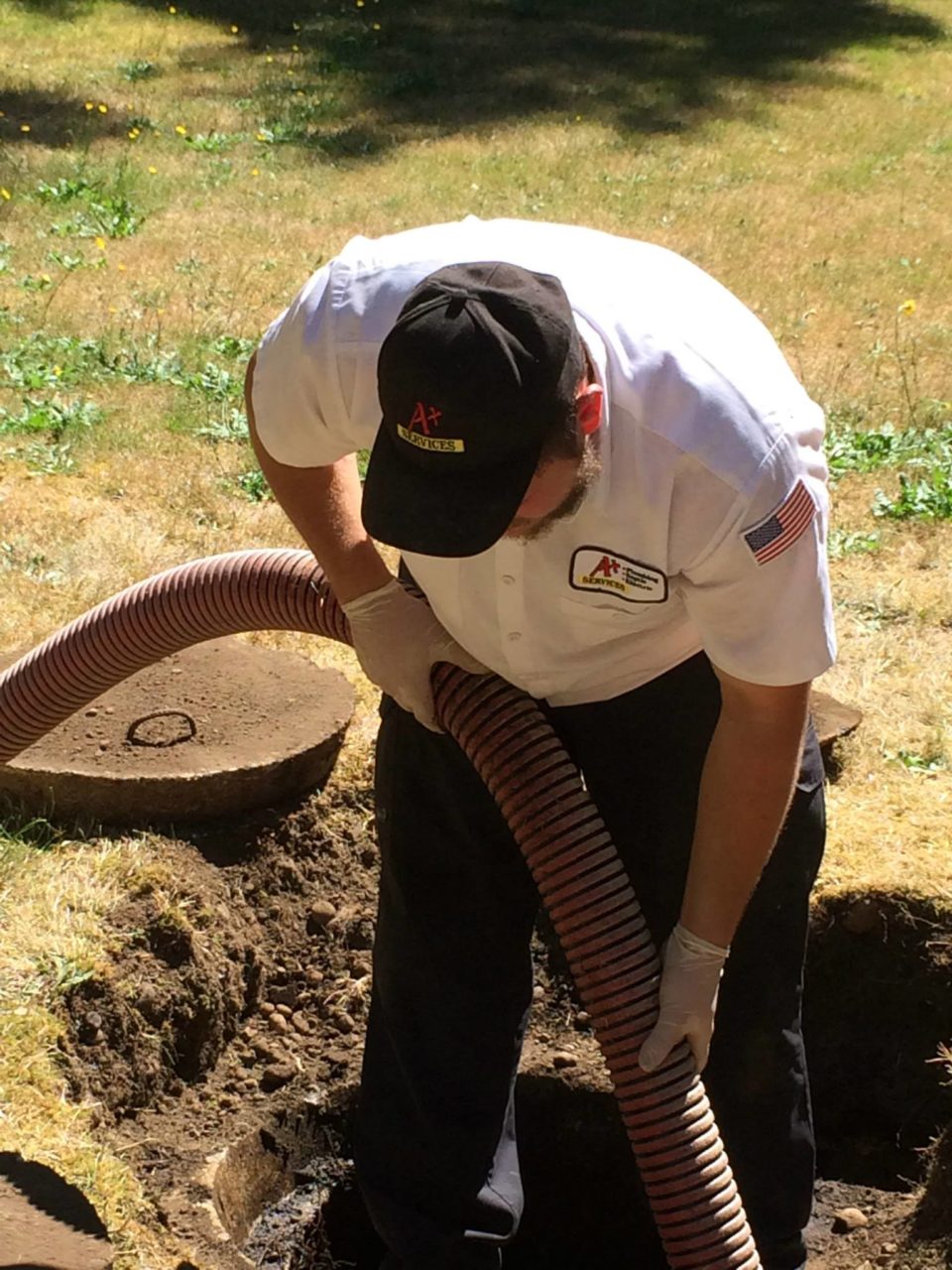 What are the Benefits of Re-piping?
Re-piping your home is an investment in your family's health and safety. When you re-pipe your home with A+ Services, you're not only replacing old and damaged plumbing, you're upgrading your system for the future. You get cleaner water, better function, and peace of mind knowing you hired certified professionals to enhance your home. In addition to these benefits, homeowners choose to re-pipe their plumbing for other advantages as well, including:
Repair Savings: When pipes begin to corrode, small pinhole leaks can develop. These leaks get larger over time, allowing your copper, PB, or galvanized steel pipes to decay even further, causing numerous leaks. Repair bills for this damage can add up over time and cost you hundreds or even thousands of dollars. For the affordable price of professional re-piping, you can eliminate these high costs and save more for as long as you own your home.
Foundation Stability: Leaks can also develop under your concrete slab foundation. As the foundation settles, slab leaks can lead to more problems, higher utility bills, and eventually even structural damage. The only permanent solution to this is expert re-piping from A+ Services. Our assistance eliminates leaks in your foundation and prevents future issues.
Plumbing System Longevity: Upgrading your plumbing system through re-piping means you can rely on the most advanced, high-quality piping materials in the industry. Your water pressure and appliance performance will improve. Your drinking water will be cleaner, safer, and taste better. Your pipes will be nearly impervious to corrosion, pitting, scaling, and condensation. With re-piping from A+ Services, you get dependable plumbing and the chemical-free water for life.
Contact A+ Services for All Your Re-piping Needs
Plumbing damage from older pipes can start as a few minor leaks. However, if these leaking pipes are not replaced, they can burst and cause severe water damage in your home. Don't take the risk. Let A+ Services identify damaged or corroded plumbing in your home and save you more through our expertise re-piping services. Our company has the tools and professional experience to re-pipe your entire structure from foundation to ceiling and provide the innovative solutions and peace of mind you deserve. Contact us today to schedule your personalized estimate.