Skip to Content
Quality Air Duct Cleaning & Repair in Olympia, WA & Beyond
The ductwork in your home is the delivery system through which cool air travels in the summer and warm air travels in the winter. If the ductwork in your home is old or leaky, it might be time for air duct cleaning, repair, or replacement.  Over the years, A+ Services has helped home and business owners in Olympia, WA and surrounding areas get the high-quality air they deserve. If you have noticed warm air when you're expecting cool air, or the pressure has been lacking and it takes longer than usual for your home to reach the desired temperature, our team of experts can help.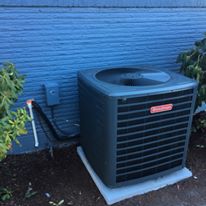 How Will I Know if My Ducts Need Cleaned or Repaired?
Ductwork is usually located in your attic, crawlspace, or both. It can be hard to tell if your ductwork needs cleaning or repair due to it being in an isolated part of the home. Even if you have a high-efficiency HVAC system, it won't do any good if your ductwork is failing. There's a few signs you can watch out for to know if it's time for your ductwork to be cleaned or repaired:
Your Ductwork is Old – Ductwork parts, including joists, seals, and seams, typically begin to fail around 15 years after installation. They reach their maximum life span around 20 to 25 years. If your ductwork is older than 15 years, it's time to get it checked out by HVAC professionals.
Your Indoor Air Quality is Poor – Ductwork expands and contracts throughout the seasons as temperatures rise and fall. Over time, the expanding and contracting can cause your ducts to crack and lose air. This invites a variety of pollen, dust, and other allergens into your home that can be harmful and irritating.
You Notice Hot and Cold Spots in Your Home – If you notice temperature changes as you walk through your house, your air ducts are most likely leaking and need repaired or replaced. Leaky ducts make it impossible to control the temperature in specific rooms.
Your Energy Bills are Through the Roof – If your ducts are leaky or broken, your furnace or AC unit will have to work harder to maintain temperatures throughout your home. You are blowing air and money out the same hole each month. Your system will become much more inefficient as it tries to reach your desired temperature and cost you more monthly on your energy bills. Having our team inspect and patch your ductwork can also help save you money by preventing a premature replacement of your entire HVAC and ductwork system.
You Notice a Moldy Smell – The moisture created from damaged or leaky ductwork can become a breeding ground for mold and mildew. If you notice a moldy smell, it's important to get your ducts looked at as soon as possible due to the air contaminants traveling through your home.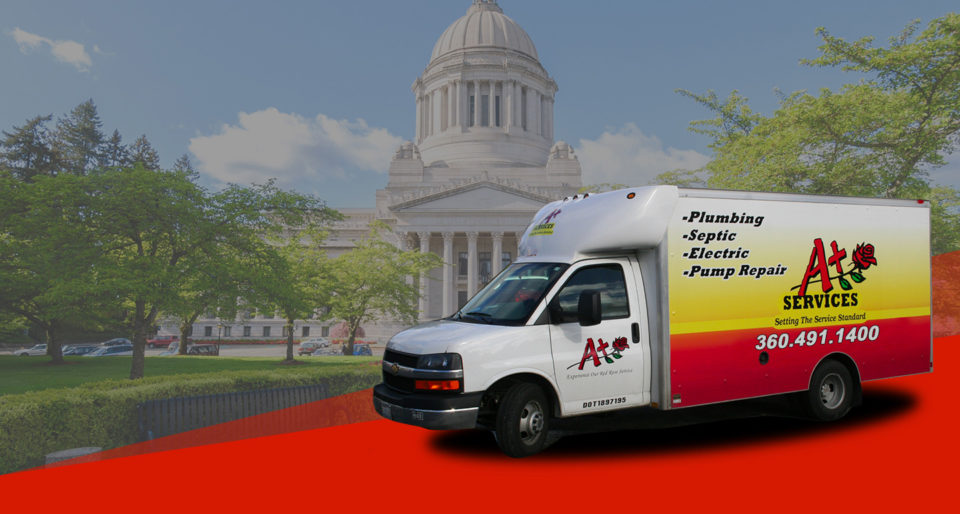 Reliable Air Duct Installation by Experienced Professionals
Our team of experts is skilled in every part of ductwork cleaning, repair, replacement, and maintenance. From the design of the ductwork to follow-up maintenance services, you can rely on us to ensure you and your family are getting high-quality, efficient airflow throughout your home. Count on us for all of the following and more:
Proper Design – When it comes to having efficient ductwork, it starts with the design. We know where the air needs to go, so we design the duct system to deliver the air to the proper rooms in the most efficient way possible.
Superior Ducting Materials – We use high-quality metal ductwork that's engineered to deliver clean air to your home, which creates even temperatures, increases the comfort of your living spaces, and ensures your HVAC system energy bills are as low as possible.
Proper Training – All of our HVAC professionals are continuously learning because industry leaders are constantly looking for ways to improve their appliances for efficiencies and effectiveness. We rigorously train our technicians to work on whatever system you have in your home.
Satisfied Customers – We have worked hard over the years to build a solid reputation with our customers and have rightfully earned an A+ rating with the BBB (Better Business Bureau). Every service we provide is backed by a warranty to give you peace of mind and our pricing is upfront and transparent. When you call to request our ductwork services, we will work tirelessly to ensure you have a safe and comfortable home or office as soon as possible.
Why Choose A+ Services for HVAC Ductwork?
Since 1994, A+ Services has been assisting homes and offices in Olympia, WA, and many other neighboring areas, including Thurston, Pierce, Lewis & Mason counties, with high-quality home plumbing, septic, electric, heating, and air conditioning services. Your comfort and satisfaction are our number one priority. Over the years we have become a reliable source because our customers know they can count on our licensed, bonded, and insured service providers to help repair any problem the have with their air duct system. If you have any questions about the services we provide or want someone to come look at your ductwork, call us today so we can help develop a repair plan quickly. We look forward to hearing from you!